As the saying goes, a picture is worth a thousand words. You can say much more by showing an image of something instead of talking about it.
Among statistics about video marketing, 66% people prefer watching a short video to learn more about a product or service instead of reading something.
At the same time, the video content you're creating is not only talking about the product's features but also how it can help solve people's problems. 
By answering this simple question (and how you address the answer in your video), you can compel your audience to take action and purchase your products.
Whether you're an online shop owner or marketer, you must create product videos for your content marketing efforts by following the tips below for better conversions. We'll also share a few video examples to help you better understand how to apply the tactics in this article.

Make Your Audience Relate

Your goal is to get your target audience's attention from the get-go. And the best way to achieve this is by making people feel like you're talking to them personally.
Personalization allows you to tap into your audience's fears, hopes, and dreams. Knowing what they're afraid of and what they want to achieve in their lives gives you the information you need to create content they can relate to. 
This way, you can offer your product or service as a tool or method to reach their goals and make their lives better.
For starters, you must clearly understand who your buyer persona is. Knowing their demographics and psychographics gives you insights into who they are and what they want in their lives based on various factors. From here, you will have all the data you need to develop a relatable video script.
In line with personalization, customization adds another layer to your video marketing that gives your audience the keys to your product (figuratively speaking).
For example, product customization allows users to take an active part in personalizing the products. 
The two-way street allows customers to take ownership of the product or service and enables the product to speak for them instead of just to them.
The perfect example of product customization is the "Share a Coke" campaign in which people can include their friend's name after the phrase "Share a Coke with" and give it to that person.
You can also suggest personalization without creating a product with someone's name already on it. For example, you can inexpensively create signs for your business on PVC that say things like, "Made for Anna" or "Built for Diego" and incorporate them into your product photography for things like fashion, baked goods, jewelry, woodworking, automotive products, or tech goods. This gives you a creative way to make your personalization point boldly without breaking the bank because customizing a PVC sign can cost less than customizing a product sample for a video that you ultimately won't sell because it's no longer in new condition.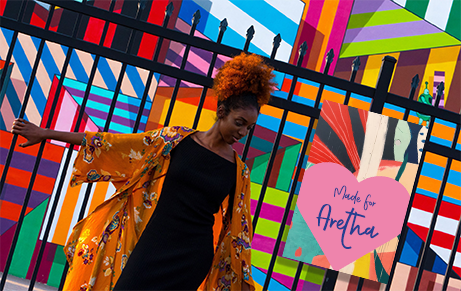 Increase Your Credibility

As a brand, it's natural to make your product look as great as possible in your videos because it's good for business. But it's disingenuous to make these claims about your product simply because you have a vested interest in it.
So, another way to create authentic product reviews is to get other people to do it on your behalf. For example, you can send emails to your customers asking them to do a short video reviewing your product in exchange for discount codes on their next purchase.
Even better, you can get influencers to do the reviews for you via an influencer discovery platform. They would agree to this for a fee, and the amount will depend on various factors such as the quality of videos they produce, their reach, and others.
Unlike customer reviews, influencer reviews get your product across to your target audience faster and more effectively.
In an article about video game marketing by Cloutboost, Moonton, creator of Mobile Legends: Bang Bang, hired influencers to create a video showing people its gameplay and features in a fun way. 
The campaign ran for a year with the help of Facebook ads to increase its reach on the platform. Once the campaign concluded, Moonton increased its conversion rate by 35%.
One could attribute the campaign's success to the Facebook ads and how it was able to reach out to a greater number of people. But the conversion rate (along with a 14% decrease in cost per install) would not have been possible if the product video was not as entertaining and engaging as it was.

Show What the Product Can Do

One of the benefits of video is that it gives you the luxury to show people what something can do for you and how it works. 
At the same time, the quality of the video is important. So it can be as short as possible as long as the message is clear and communicated well.
An animated explainer video achieves both. As the name suggests, it describes your brand and business and who it's for in a nutshell.
The great thing about explainer videos is that you can create videos without recording yourself or someone else. Depending on the platform you're using, just choose a template, upload your custom images, and edit the script that an AI voice will narrate.
Once done, the tool will create a dynamic and animated video about your business and product with just a few clicks of a button!
A great example of an animated explainer video is from monday.com. In approximately 120 seconds, it properly explained what the business is and what its product does.

Ask People to Buy!

You want people to buy the featured product at the end of your product video. 
But there are times that viewers get too captivated with the video that they forget to take action on it. 
The opposite is also possible—viewers got bored and disinterested in the middle of the video that they left the video before it even got to the good part.
These cases prove that you must ask viewers to take action in the video. This way, they know what to do next even before the video finishes.
A call to action (CTA) should always appear at the end of the video. The CTA should tell viewers the next steps for viewers to get their hands on the product. Again, viewers should find it easy to do, whether to click a button or type in a URL on the browser.
You can also mention the CTA in the middle of the video or during the part where most viewers tend to leave the video. The call to action can be a small but visible notification at the bottom to let viewers know where to find the product. This gives them an option to do the research themselves if the video isn't working for them.
CTAs are vital in video shopping. Brands that practice this method can engage with people as the video takes place. In addition, by engaging with prospects, brands can build a more personal connection with their target audience. This results in higher engagement and conversions.
Using this tactic, sprinkle in the CTA during videos. Let viewers know how to reach out to you and other product specs to give them a better idea of the sold item before making the call.
You can use tools like CheckYa (best gumroad alternatives)to sell your products and add the product videos of your choice, preview content, etc. and make the selling process easy.

Conclusion

As you can see, creating product videos is not as simple as sharing its features and being done with them. 
You must apply techniques to attract as many viewers as possible to your content. More importantly, you need to keep viewers engaged and interested to get them to take action and purchase the product at the end.
The task may not be easy, but the tips above should help guide your way in achieving them.