It is easy to make an impression with the help of moving pictures and sound. In this modern era, video content is everywhere. These days, video content has more value than that of static contents or textual contents. That is why video content and its creators are growing on online platforms. Coupling with the ever-increasing capability of devices and systems with high resolution and graphical processing power, many video editing software is producing the best videos and ads with advanced tailoring features embedded in it.
Video editing software is used in almost every domain and by every other individual. If you are a content creator or a digital marketer or an entrepreneur, you need to use video editing software to provide high-quality video content or to produce content to showcase your product and services in a visually appealing fashion. Modern videography devices like GoPro's action cams, DSLRs, digital cameras, and smartphones can deliver high-resolution 4K videos with newer file formats like HEVC (High-Efficiency Video Coding) and in a new variation of 360-degree VR videos. To make these videos look professional in the market, video editors use some popular and best-known video editing software.
Some top companies develop more and more capable video editing software that trickles down from professional video editing software to individual consumer categories. Even modern YouTube creators are rolling the looks of their videos with professional online and offline video editing software and tools. The latest video editing software can tweak things like motion tracking, multi-track editing, making customized effects or motions, and implement advanced colour grading techniques. This trend and modern video editing software is a boon to the non-professional video content makers and movie editors. The latest video editing software is created in such a way that they are easy to operate by anyone with basic knowledge of computers. There is also some professional video editing software that requires adequate knowledge before use.
There are a wide variety of video editors that video makers and dynamic content creators can use to solve specific purposes. But a common question always pops up, what is the best video editing software one should use? This article will give you a broader scenario of the top 11 best video editing software in 2020.


1. VideoCreek: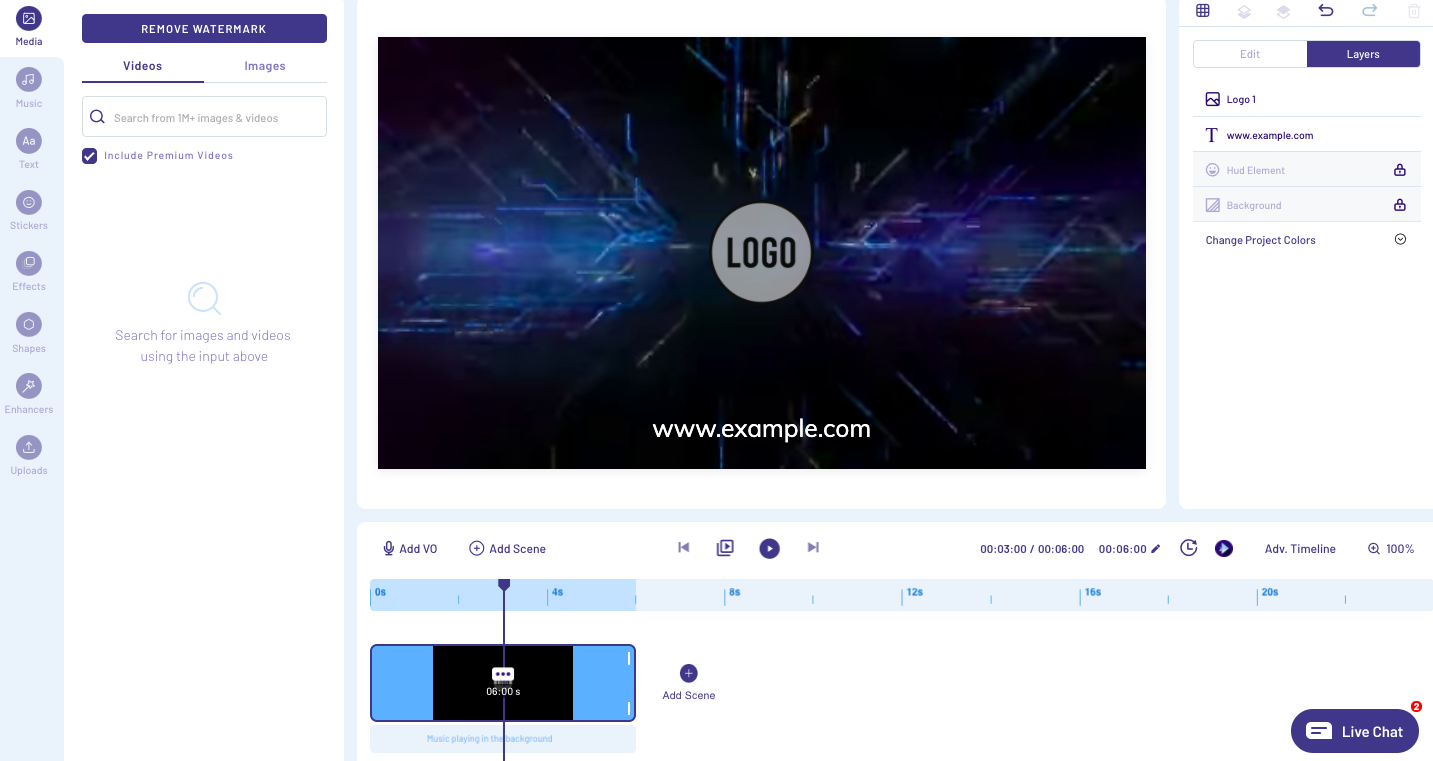 It is one of the most popular video editors for making intro videos and trailers. It provides free built-in templates for creating interactive and high-resolution videos for your websites, blogs, video blogs, business, ads, YouTube channel, broadcasts, and more. Since it is an online video editor, it does not require any software to install, and you can access and create videos whenever and wherever you want.

Cons:

2.
Adobe Premiere Pro CC: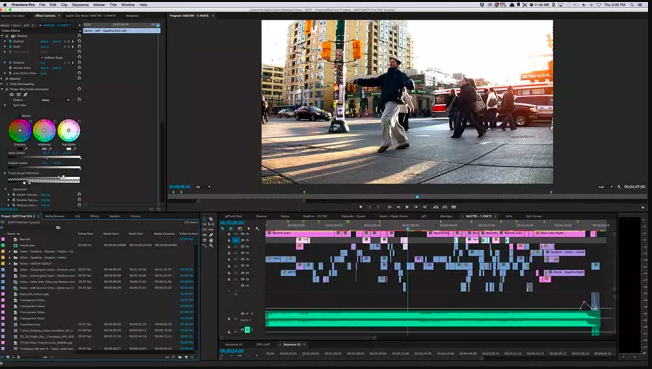 It is the industry's leading video editing software created by Adobe Systems Inc. This tool is well-accepted in film-making, TV, and web series. This creative tool in integration with other services and applications of Adobe can help video creators craft footages into highly polished motion-pictures and video content. It has a clear and flexible interface with lots of features such as responsive rendering speed, pre-loaded effect libraries, and motion tracking integrated within for better tweaking of videos. It has a vibrant ecosystem of multiple video editing tools and services embedded in it. This software is available for Windows and iOS platforms. It runs on Windows 8.1 and macOS 10.13 or above.

Cons: 
It does not support keyword tagging for media. 
It requires additional plug-ins like SpeedGrade or After Effects for support.

3.
CyberLink PowerDirector: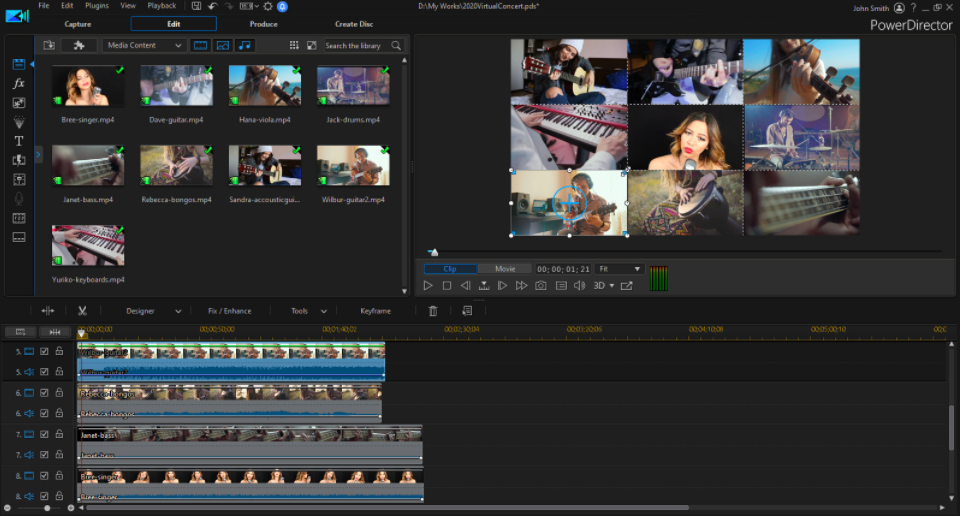 This is an easy and simple video editing software for beginners, YouTubers, and vloggers, which provides different features and effects to make your video look professional. It comes with new features like a refreshed interface and can edit and export videos in a social media app-friendly ratio (1:1). Though this video editing software for YouTube is a consumer product, it also attracts amateur filmmakers to create the most artistic and adventurous video filming. It has features like multi-cam editing, motion-tracking, screen recording, etc. This software is available for Windows and iOS platforms. It also has an ever-growing library of effects, plug-ins, and audio tracks. 

Cons: 
It has a weak colour correlation.

Multiple options within the software interface make the editing overwhelming.

4. Pinnacle Studio Ultimate: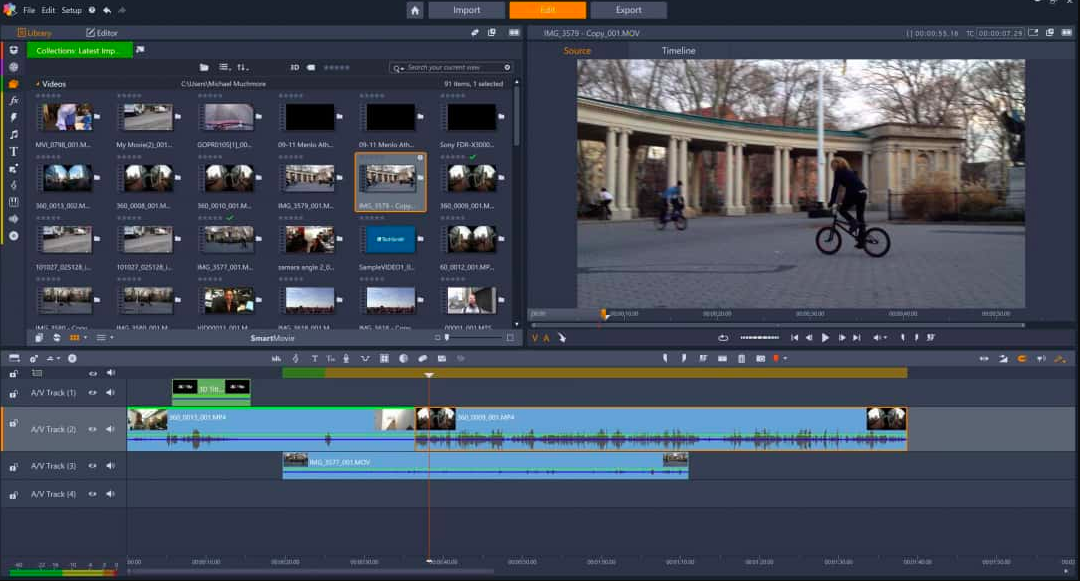 If you haven't edited any video before, then going for Pinnacle Studio is worth considering. It is cheaper than other paid video editing software. It has a clear interface and can edit 360-degree VR content. Rendering for testing is quite fast and is loaded with pro-calibre tools with enhanced colour-grading controls. Creativity becomes professional new video masking features and with more than 2000 filters and effects. It supports multi-cam editing with 4K and H.265 format and also has enhanced key-framing control.

Cons:
The software occasionally crashes while testing. 
Motion tracking is not reliable.
Irregular implementation of 360-degree VR.

5.
Corel VideoStudio Ultimate

: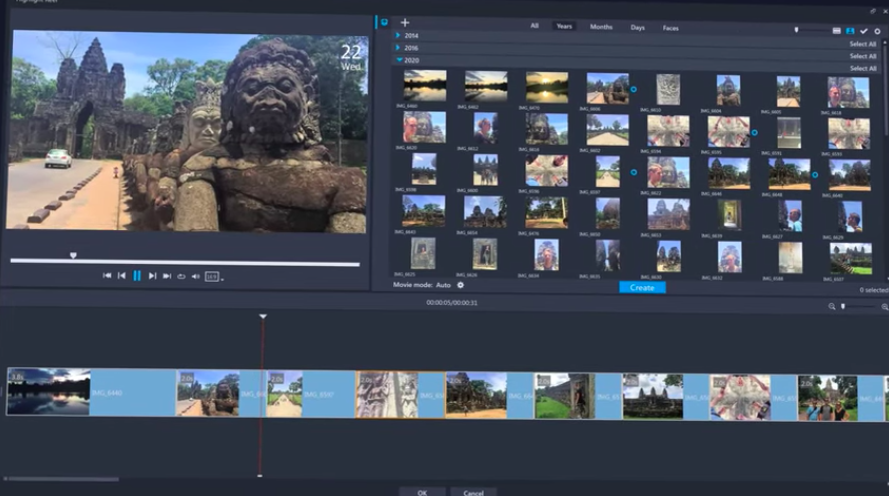 This is one of the best video editors which provide a simple way to video editing novices. Its well-designed interface allows video content creators to make compelling videos. It has a vast collection of templates, effects, and overlays. This video editing software supports multipoint motion tracking as well as allows editing 360-degree VR video footage, 3D media files, and 4K Ultra HD videos also. It also has HTML5 video creation with a stop-motion tool.


Cons:

6.

Magix Movie Edit Pro: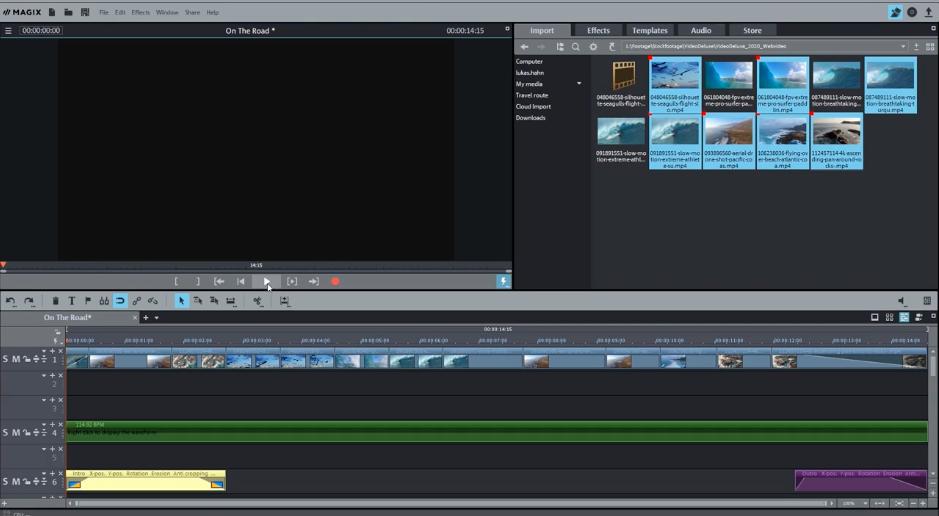 It is an easy and simple video editing software, popularly used for creating entertainment videos. It has a wide range of effects and features, as well as supports video editing workflow with wizards. It supports multi-cam with excellent tiling tools. Using this tool, trailers and movie templates can be easily created. Now it comes with an ultra-fast Infusion engine for better testing and rendering.

Cons: 
Not very functional for implementing intricate workflows.

It lacks importing and organizing tools and plug-ins.

We need to invest extra money for downloading additional video formats.




7. Filmora: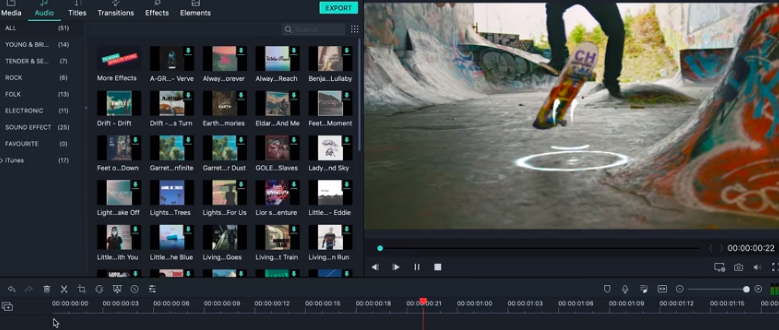 It is the best video editing software for beginners, enthusiasts, and general video creators. Its intuitive and pleasing interface makes it well-accepted as anyone with negligible video editing skills can get their hands dirty. It has built-in effects, templates, titles, and filters designed for budding YouTubers and learners. Its royalty-free sound effects are also the reason for its popularity. You can record your media and tweak with any of the built-in effects to customize them according to you and then save those changes as your template. It also has a different variation in pricing options to pick. For beginners, it has a free version with all the features and tools available for the paid ones.

Cons: 
Its cutter modes allow only one clip to cut at a time.
Doesn't support motion tracking.

8.
Vimeo Create: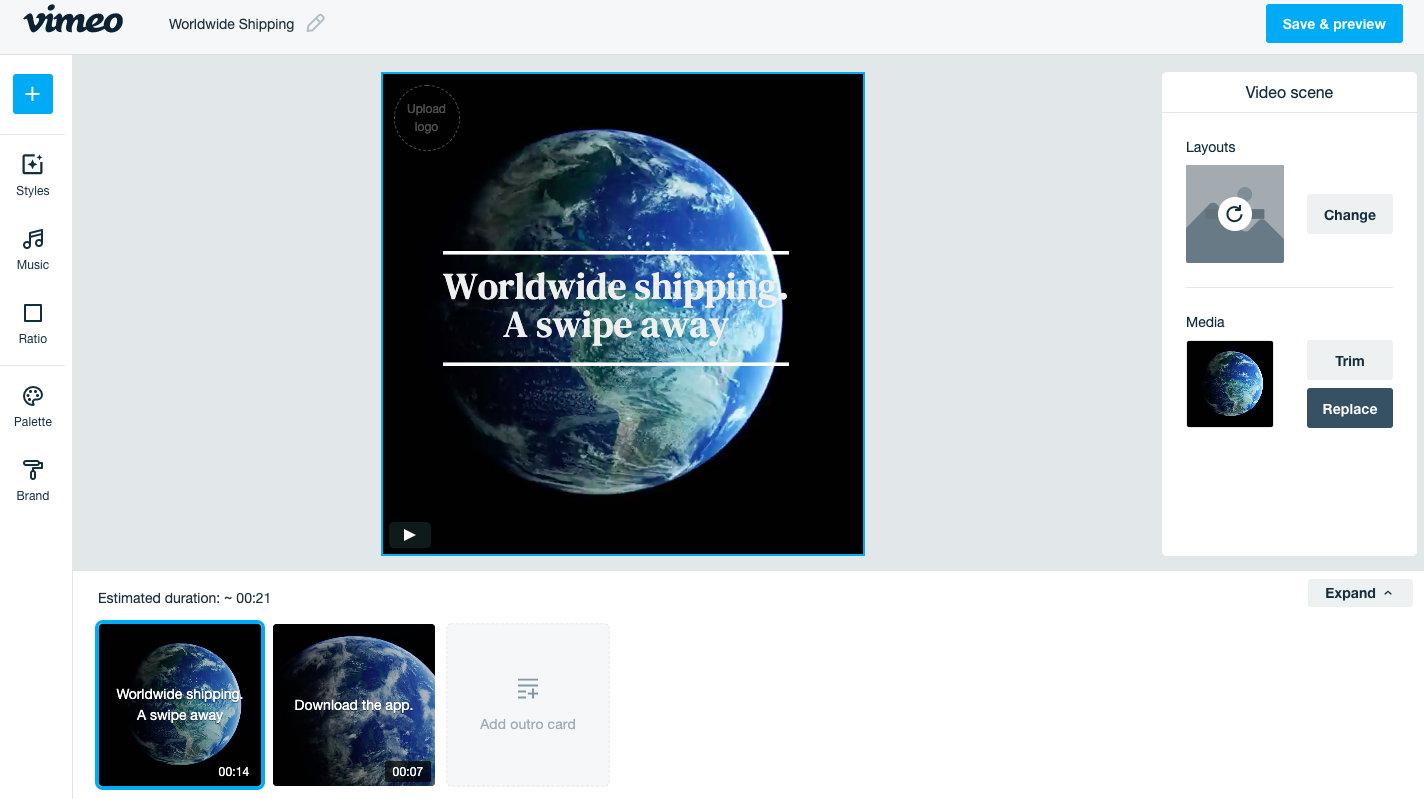 It is a video sharing, hosting, and service platform which has created and launched its video editor this February for creating professional social media video footage. It allows its creators to prepare the videos online through web browsers. It has an easy-to-use online interface, and those with no experience in video editing can also customize videos and use pre-made templates with millions of stock movie clips, images, and royalty-free music tracks available for free. This tool also allows creators to make videos with different aspect ratios to suit various social media platforms. This tool is available as a part of Vimeo's Pro, Business, and Premium plans.

Cons: 
It is not a stand-alone app.

9. OpenShot: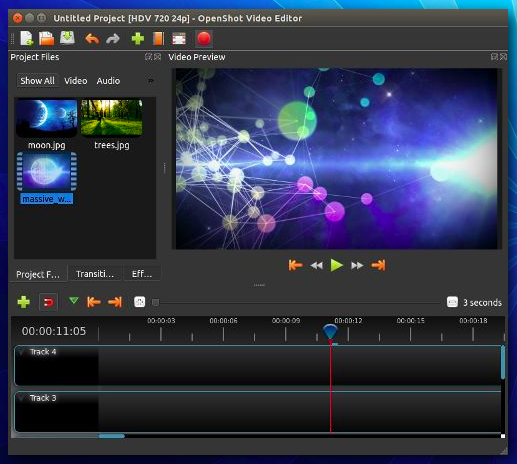 It is a free video editing software with a pleasant interface that makes excellent videos. While other complicated video editing tools offer more components, OpenShot's minimal designed interface is best for simple editing goals. This free video editor is suitable for small-scale businesses and is popularly used for clip resizing, snapping, trimming, scaling, and rotation. It also offers audio editing, time mapping, real-time preview of the video. This tool is available for Windows, Linux, and iOS platforms.
Cons:

10.
VideoPad Video Editor: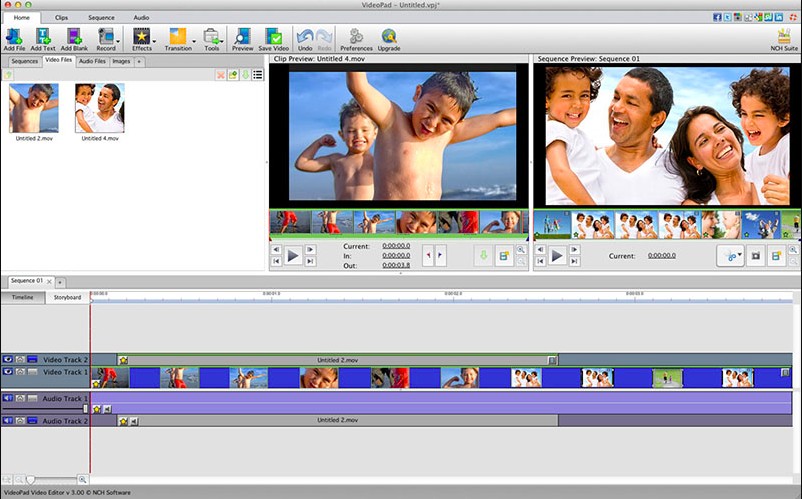 It is another free video editing software and considered the best video editing software for video creators with enthusiasm. Despite its simple and easy controls, this tool is a package with multiple professional features like multiple displays with fast editing and unlimited overlay audio tracks. It also has a sound mixing and control feature without complexity, making it a professional editing software. It has some attractive features such as pre-made, customizable transitions, dual-screen (one for preview and the other for complete video sequence), and easy exporting of presets for polished professional videos.


Cons:

11.
Apple Final Cut Pro X: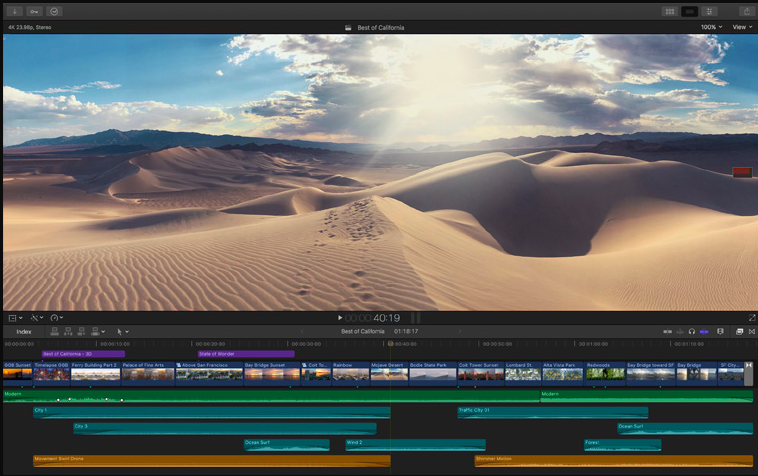 This is another popular video editor with a trackless timeline and dynamically accelerated performance. Apple Final Cut Pro is an optimized tool for all Mac Pro systems. It also provides auto analysis for faces, scenes. This tool supports 360-degree footage, Multicam, and HDR as well.
Cons:
There are various other online and stand-alone video-editing software. Amongst them, InVideo is a popular online platform for making articles-to-videos, intro videos, and trailers. It has pre-made temples and blank templates that are customizable as per requirement. Other popular video editors are Quik, iMovie, Nero Video, HitFilm Express, Shotcut, etc. From this article, you can find references for different video editors of different types and features. It is essential to make the right choice and get to know about their features before using them.