People have started capturing tons of videos today owing to the ease of creating one. At the same time, they are quite eager to edit them mainly to enhance their appeal. Gone are the days when editing a video could be done only by the professionals. With the advent of hundreds of video editing software on the internet, it is only a matter of choosing the correct video editing software to suit your needs. 
Interestingly, a large chunk of people who handle video editing typically uses Mac, possibly owing to its powerful specifications and ease of use.
It is quite logical for every video editing software organization to have a Mac version of it to cater to the 100 million Mac users worldwide. These users are always on the constant scrounge for the perfect video editing software for Mac. Mac laptops are best for podcasting as well.



What To Consider Before Choosing The Right Software

?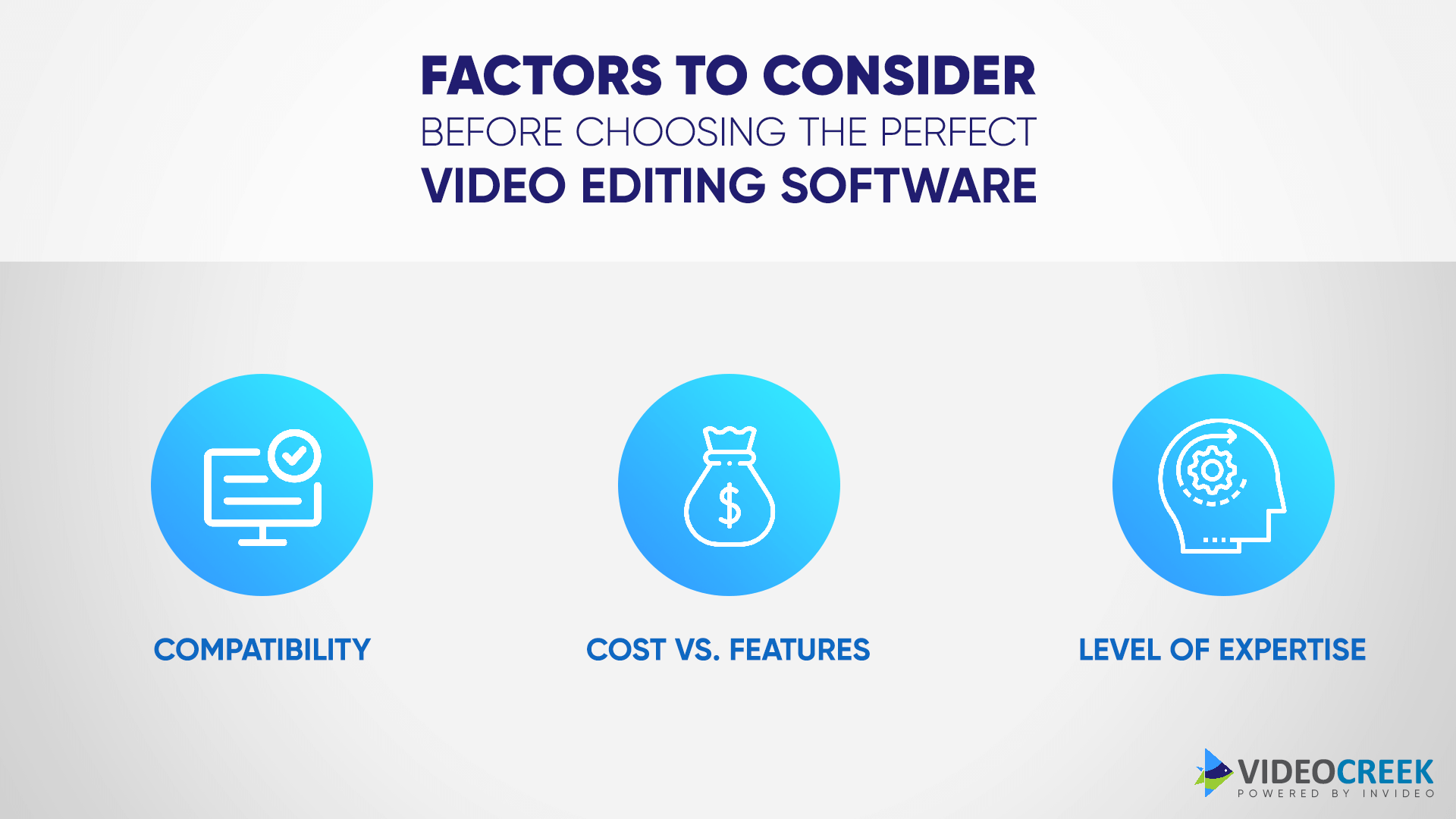 Before you select the best video editing software for Mac, here are three points that you need to consider before making a choice – 
Compatibility – Ensure that the software you choose supports the type of video that you capture. For instance, if you always work with 4K videos, then it makes sense to opt for a software that supports 4K video. Similarly, if you make 3D videos, look for software that supports that. 


Cost vs. features – Some tools are priced at hundreds of dollars and offer some great features that will be nice to have in your video editing process. But, many of you do not need these features, and for you, there are plenty of free video editing tools available with your required features.


Level of Expertise– Though video editing is no more the complex task it used to be a few years back, it is still not considered as a walk in the park. There are different kinds of users based on their level of expertise, and it is important to choose software that is apt based on their skills. Many tools may not offer advanced features but are perfect for beginners because they are quite easy to use.
Now that you have seen the points to consider before choosing the right software, the next step is to choose one. To make your lives simpler, we have compiled a list of 10 best video editing software for Mac along with their killer features and prices.

1. VideoCreek 
 


If you haven't used Video Creek for your video editing requirements yet, you will be pleasantly surprised by the ease of using a software that is so powerful. Available to download at videocreek.com, this feature-rich video editing software for Mac comes with a huge bank of templates for you to get started immediately with your editing process. All you have to do is follow the simple step-by-step process of replacing your content in Video Creek's existing template and build professional videos in minutes. You can even create videos in High Definition and download them in MP4 or MOV format based on your needs.
Pricing 
Video Creek is entirely free to use for as long as you want. There will be Video Creek's watermark present in the video, which can be removed by paying a nominal price of anywhere between $4.99 and $29.99. 
Killer Feature
The limitless templates that make the user's life simpler in creating the perfect video.

2. iMovie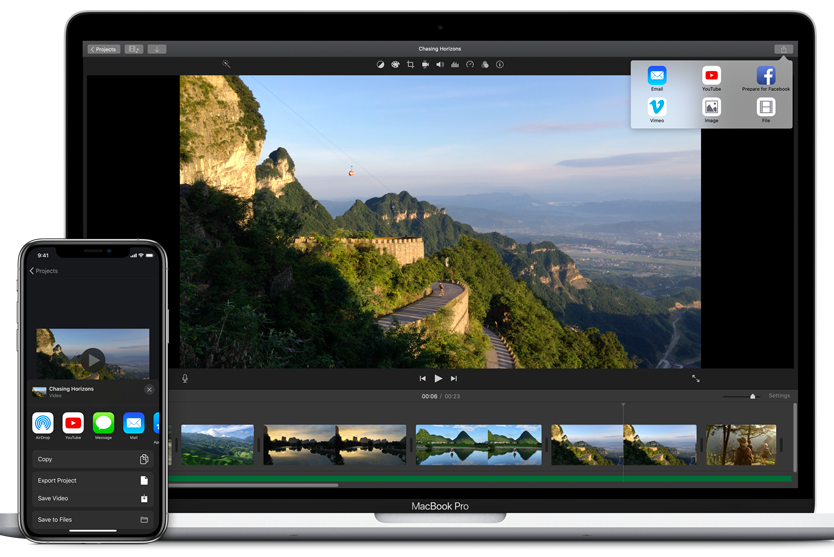 When the app is from the maker of your laptop, there is no doubt that this video editor will seamlessly work on all Apple devices, even on your iPad and iPhone. The tool is quite simple to use for basic video editing and is free for all Mac users. This video editing software for Mac can be used to capture 4K videos on your iPhone and convert it into a movie of your own. Other popular features of this Mac video editor include the easy addition of title screens, video filters, and special effects such as picture-in-picture.
Pricing
iMovie is a free editing software for Mac users.
Killer Feature
iMovie can be used across all your Apple devices without any fuss. You can start editing a video on your iPad and finish it on your Mac.



3. Adobe Premiere Pro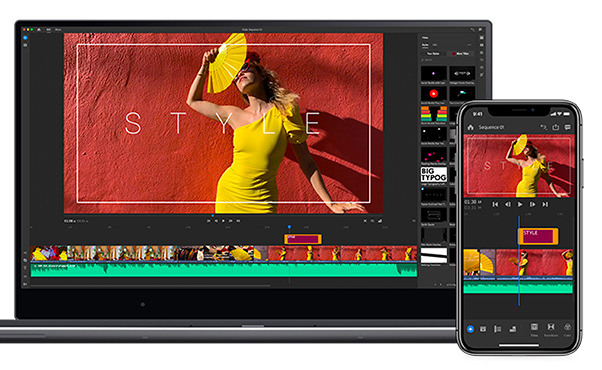 This video editing software for Mac from the house of Adobe is ideal for professionals and is widely used by videographers and YouTubers. Adobe Premiere Pro works perfectly with all its sister products such as Adobe After Effects, Audition, Photoshop, to name a few. It is connected to the Creative Cloud of Adobe, enabling you to access your files even on the move. This tool can be used to edit almost any video right from 3D to 8K. Apart from this, you can also add audio tracks, your own graphics and manage the light and colour of the scenes, just like how it is done in the movies.
Pricing
There are multiple packages available based on the type of user you are. For individual licenses, you will shell out $20.99 per year or $239.88 per year.
Killer Feature
The possibility to integrate with all other Adobe products.


4. Final Cut Pro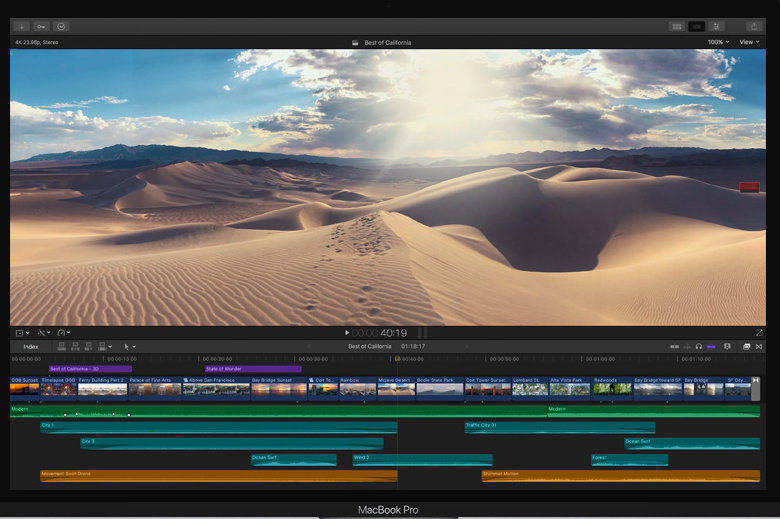 If there is one thing that stands out in this video editing software for Mac, it is its user interface, which comprises 4 perfectly separated windows for editing, which includes the browser, timeline, canvas, and the viewer. This software was initially designed by Macromedia, which was then taken over by Apple themselves. Some of its features loved by its users include the multi-track timeline, 360-degree video support, and the ability to switch between multiple angles. This Mac video editing software also helps you to create HDR content.
Pricing
This application costs $299.99 in the Apple store and also comes with a free trial for 90 days.
Killer Feature
The clean user interface helps you to navigate effortlessly across the software.

 
5. Filmora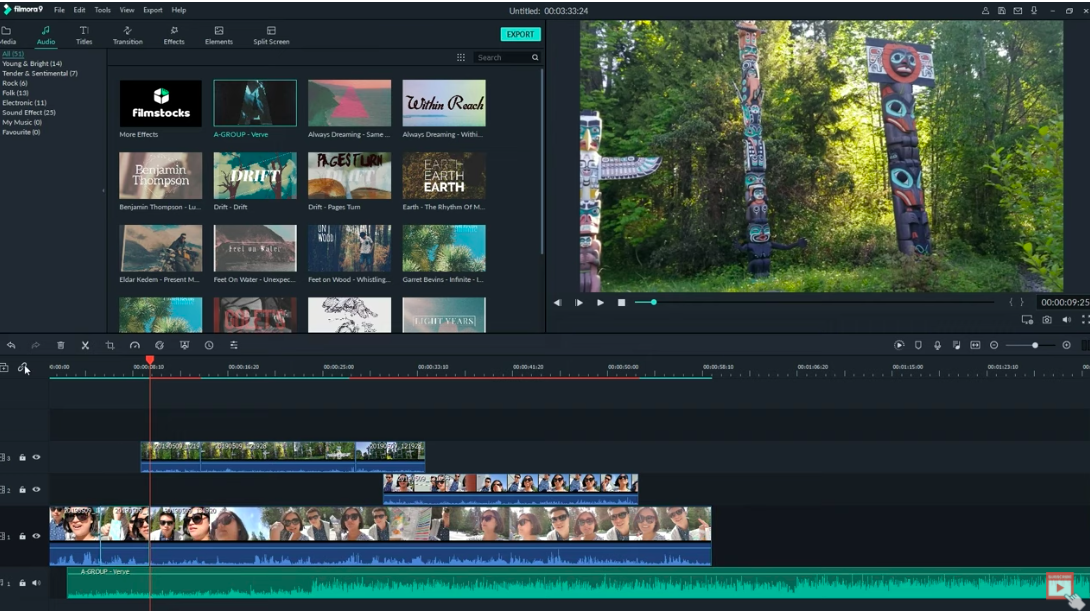 Filmora is a powerful video editing software for Mac created by the Wondershare group. The makers of the software have incorporated several intuitive tools that help even the newbies to make polished videos through drag and drop options. Filmora can be used to edit your 4K videos and share them directly to Facebook or Vimeo. Some of the other interesting features of Filmora are the ability to remove background noise and edit imaginative videos that were made using a green screen.
Pricing
Filmora is priced at $39.99 for a one-year subscription and $69.99 for a lifetime subscription. There is also a free trial version where your videos will have a watermark. 
Killer Feature
The capability to edit videos that were created using a green screen, making it the perfect video editor for Mac handling movies with CGI.



6. InVideo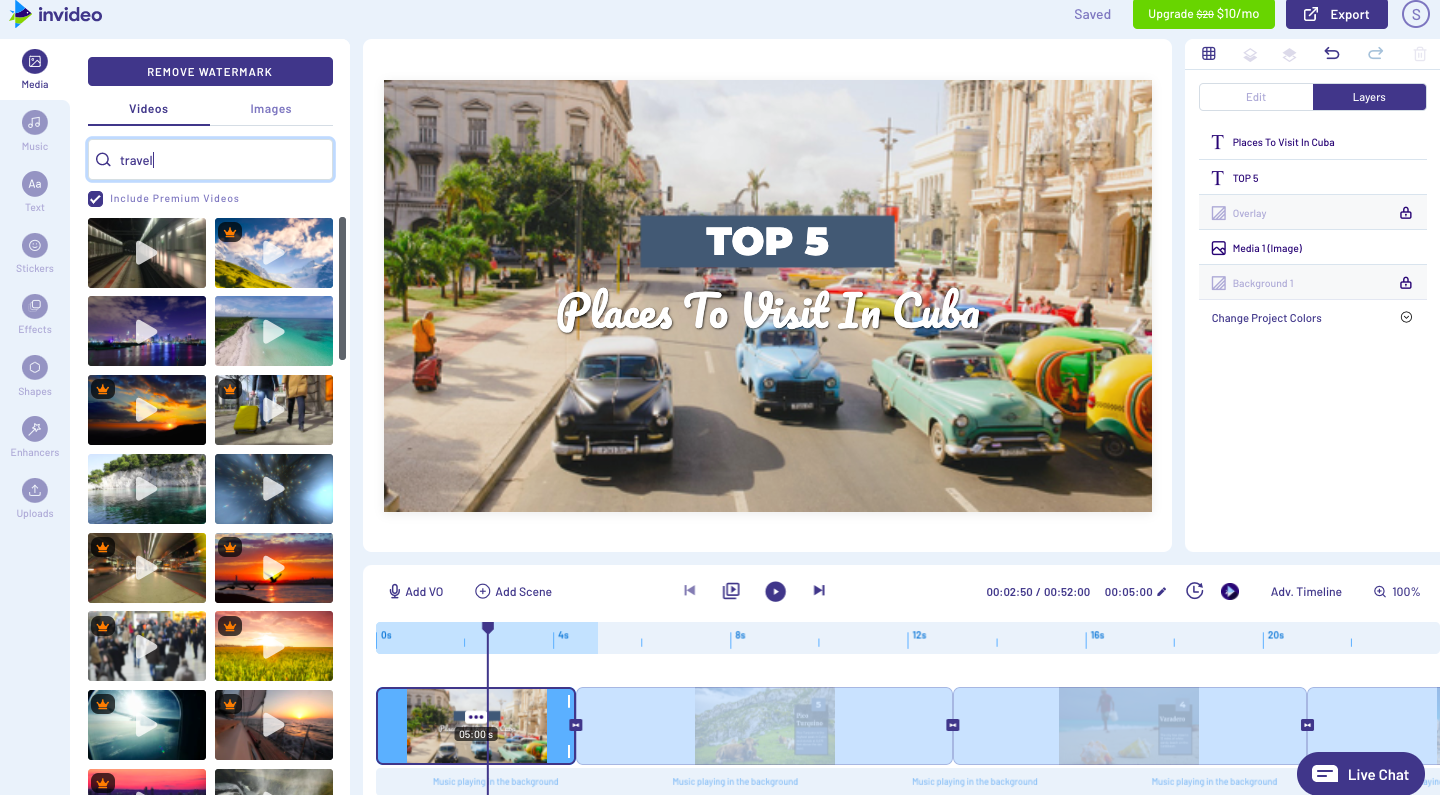 InVideo is one of the best beginners' video editing tool for Mac; not only is considered easy to use but also very known for the professional touch it provides to the videos. It has a massive gallery of pre-made video templates for the users to use from. You can also custom edit the video clips, even while using template or solo-editing. 
You have at your hands, a library consisting of copy-right free audio clips, 1M+ premium videos, and pictures, and not to forget the massive handmade video templates. 
Pricing
InVideo offers two types of memberships- one is business and one is unlimited, both priced at $120, and $360 respectively; at discounted prices. The only difference in both the plans is- Business membership can export 60 videos a month, whereas the unlimited plan offers unlimited video exports a month. InVideo also offers a free plan, where the user can export 60 videos a month, with a watermark. 
Killer Feature
The 3000+ handcrafted video templates for the users to choose from; not only does it add a professional touch but also cuts dow on the editing time.

7. Lightworks Pro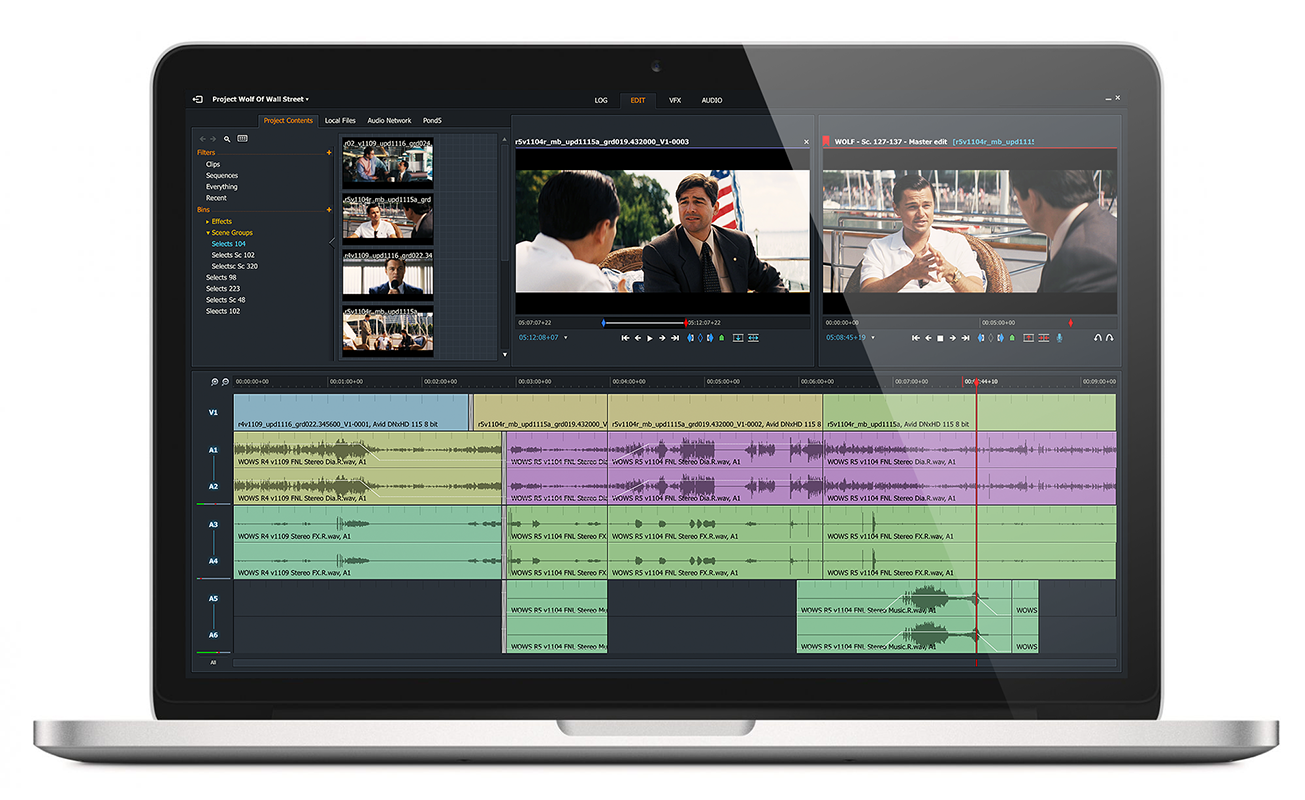 Lightworks Pro has carved a niche for itself, having been used in various popular Hollywood movies. This video editing software for Mac should not be misinterpreted for being ideal only for movies as it is extensively used even for editing simple videos for both personal and professional use. Some of the features in this tool include simple timeline editing, 4k video support, and a repository of royalty-free videos and audios for you to use.
Pricing
There is a free version and a paid version of Lightworks. The paid version has a monthly plan of $24.99 and a yearly price of $174.99. There is also an outright license that costs $437.99 and doesn't have an expiry date for use.
Killer Feature
A repository of royalty-free videos for you to use and create beautiful videos quickly.


8. Blender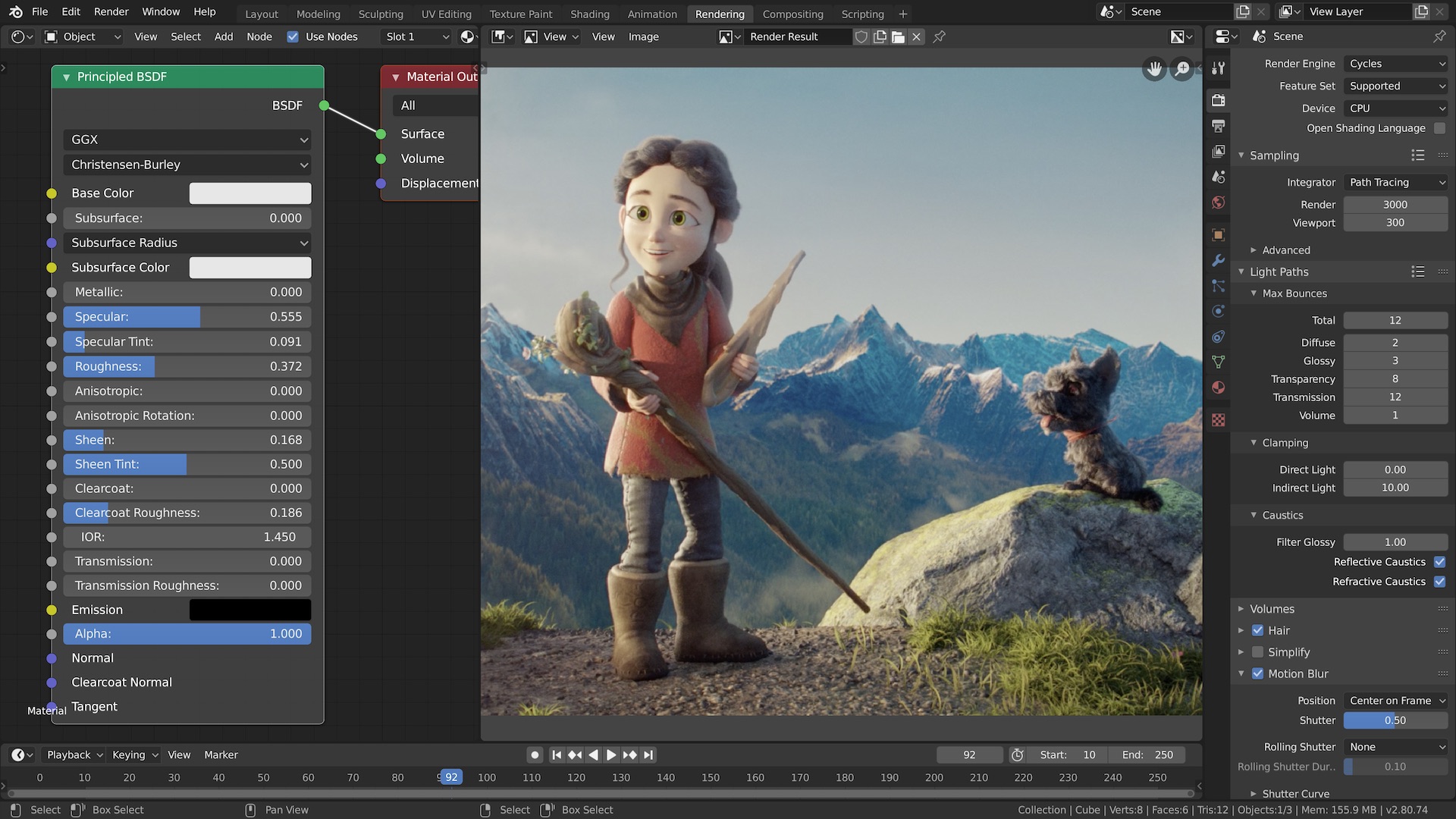 Blender is considered as a free 3D graphics application and is also one of the best free video editing software for Mac. The app has been used for various commercials across the globe and also is being currently used by NASA speaking loads about its capabilities even though it is completely free. Some of the features which help in its popularity include efficient character animation tools, support for CPU and GPU rendering, and hundreds of sculpting tools and brushes for editing.
Pricing
Completely free as it is open-source
Killer Feature
Its 3D creation suite enables you to create advanced 3D videos effortlessly.


9. Kdenlive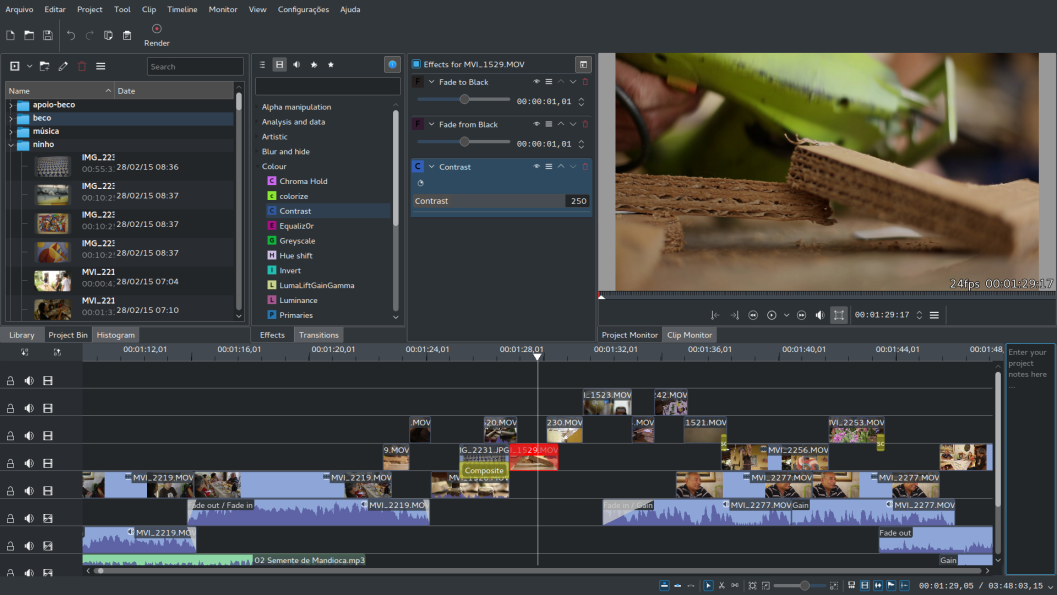 Kdenlive is another open-source video editing software for Mac that is available for free for everyone. It stands for KDE Non-Linear Video Editor and is known for its simplicity. Kdenlive works with every known media format and also helps you to add files to a multi-track timeline. You can effortlessly light up a project by creating 2D titles. You can also listen to several audio and video tracks at the same time, along with the capability to customize shortcuts easily. 
Pricing
Completely free as it is open-source.
Killer Feature
The capability to configure the interface and create the shortcuts.

10. Hitfilm Express



HitFilm Express is a video editing and visual effects software that can help you to create professional videos at no cost. It can combine timelines and you can customize the interface as per your choice. It supports multiple formats and can help you with adding unlimited audio and video tracks. Apart from this, you can also do 3D modelling, colour grading, colour correction, and various other special effects. An interesting aspect of this video editing software for Mac includes access to various courses that helps you to understand how to edit videos on Mac. 
Pricing
HitFilm Express is completely free. There are paid add-on packs that give you more functionalities than the bare software.
Killer Feature
There are more than 400 video effects for you to use in your video.


Final Thoughts

This post has covered some of the best video editing software for Mac along with their killer feature and why it is so popular. The next step for you is to get your hands dirty and start trying out the software one by one and understand which works the best for you. Most of the software in the list are either free to use or have a trial version available for you to test the waters.