If you are managing an advertising campaign and have somehow missed Instagram, you need to reconsider your decision. Ignoring Instagram can cost you adversely. Do you know that over one billion users log in to their Instagram accounts in a day? 
Do you know that Instagram advertising's reach is around 849.3 million subscribers? It is a massive database that can be turned into a brand. Any brand that wants to attract the maximum number of people should not miss advertising on Instagram. They can use 'built-in' solutions from Instagram and Facebook or user influencer marketplace to find influencers to collaborate with
On average, over 75% of the US brands are already using Instagram for advertising. Any brand that is planning to enter the online advertising platform should first understand how to advertise on Instagram. It also needs to ensure that it rolls out the most engaging ads for its target audience. 
Instagram ads is a powerful platform that allows a brand to focus on the right kind of audience, at the right time, and by sharing the right message. In this comprehensive guide, Let us understand how to advertise on Instagram and attain maximum conversions and high ROI. 


Instagram Video Ads: What And Why
Instagram is one of the fastest-growing social media platforms today. But, how to advertise on Instagram and gain optimal engagement? With a huge fan following, Instagram is a hot channel to create brand awareness and brand loyalty. Video ads roughly make up 66% of the total Instagram ads. 
Moreover, Instagram sponsored ads videos can create three times more engagement and comments as compared to sponsored photos. What can an Instagram advertisement do for a brand?
Online users prefer to watch videos over other content formats

People don't hesitate in sharing video ads on their Instagram accounts

Video ads are an excellent medium for Instagram promotion and sales conversions

Video ads perform well on smartphones as well

It is an ideal medium to convey crucial information within say, five seconds

A perfect platform to inform and educate the target audience

To tap the untouched market areas



Top Instagram Video Ad Formats?
How to advertise on Instagram? Any brand that aims to reach the millennials, get maximum engagement on posts, boost brand awareness, has to be on Instagram. 
Here are some promising video ad formats that can ensure maximum returns:


1. In-Feed Video Ads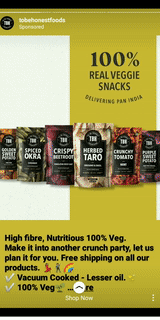 It is a new format that is a perfect answer to how to advertise on Instagram. In this, a brand can post its video ad as a regular item on the main viewing page of any content feed. Mobile apps, newspaper articles, or news feed are some of its examples. In other words, a brand can post these ads on the main page where every user lands after opening their Instagram accounts. 
The prime motive of VideoCreek Instagram ads is to help monetize a brand website and offer a better user experience to the viewers. The best part about it is, they fit flawlessly in any news feed. Marketers need not make their ad flashy as it can hamper the flow. 


How To Advertise On Instagram With The Help Of In-Feed Video Ads? 
A brand should make efforts to understand the mindset of its target audience. Users prefer watching videos over anything else because they tend to retain 95% of their content. Infeed video ads are an excellent way to boost brand awareness. 
Marketers can combine it with the right video ads to get 100% results. At the same time, brands must ensure that they roll out engaging and creative video content to entertain its target audience. The ad should be short, attractive, and to-the-point. 


Understand the sizes and specifications for a better user experience:

Vertical Video
Resolution: 600 x 700 px
Aspect Ratio: 4:5
Max Size and Length: 4 GB per 60 seconds


Square Video
Resolution: 600 x 600 px
Aspect Ratio: 1:1
Max Size and Length: 4 GB per 60 seconds


Landscape Video
Resolution: 600 x 315 px
Aspect Ratio: 1:91:1
Max Size and Length: 4 GB per 60 seconds


2.
Instagram Stories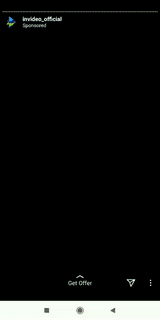 How to advertise on Instagram is one of the frequently asked questions. Instagram stories have been around the corner recently. Ideally, 79% of customers said they took a buying decision after watching a video ad. Instagram stories appear in a separate band above the feed page. 
These ads are known to get the lowest CPC and highest CTR ratings. The maximum duration of a story is 15 seconds, and viewers can swipe up to visit the website. Brands must not leave any stone unturned to make their stories catchy, engaging, and logical for the users. 
Around 67% of the users on Instagram are in the age group of 18-29 years. Moreover, 47% of the users fall in the age group of 30-49. Marketers must ensure that their promotion strategies are targeted towards these two age groups primarily. 


How To Promote On Instagram?  
Instagram stories are active only for 24 hours. So, a brand has 24 hours to attract consumers with its captivating content. Experts suggest that the first five seconds are crucial for attracting consumers.  
Video designers need to create something that has an instant effect on the viewers with a quick call-to-action. How do you post on Instagram through stories? Let us have a look at its size and specifications for a better understanding.
Resolution: 600 x 1067 px
Aspect Ratio: 9:16, 4:5 to 1:91:1
Max Size and Length: 4 GB per 15 seconds


3.
Instagram Canvas Ads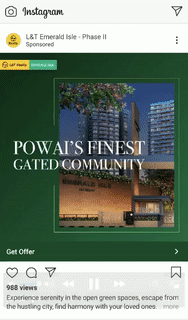 Canvas video ads are a creative and immersive medium to create brand awareness and increase their consumer base. How to advertise on Instagram through canvas ads? It can boost conversion rates by a significant margin. The striking feature of Canvas Ads is that it allows a user to open a brand website while still staying on his Instagram page. 
The full-screen canvas ad experience aims to bring products and their brands to life. It gives liberty to advertisers to create and share interactive and captivating ads. E-commerce brands can even design a product catalog and let customers explore more by clicks on their favorite pick. 
Primarily optimized for smartphones, canvas ads aim to offer a superior user experience to the target audience. On clicking the 'Swipe Up' option, a small website is opened inside the main application for a quick review. 84% of Instagram users login to know more about the latest brands.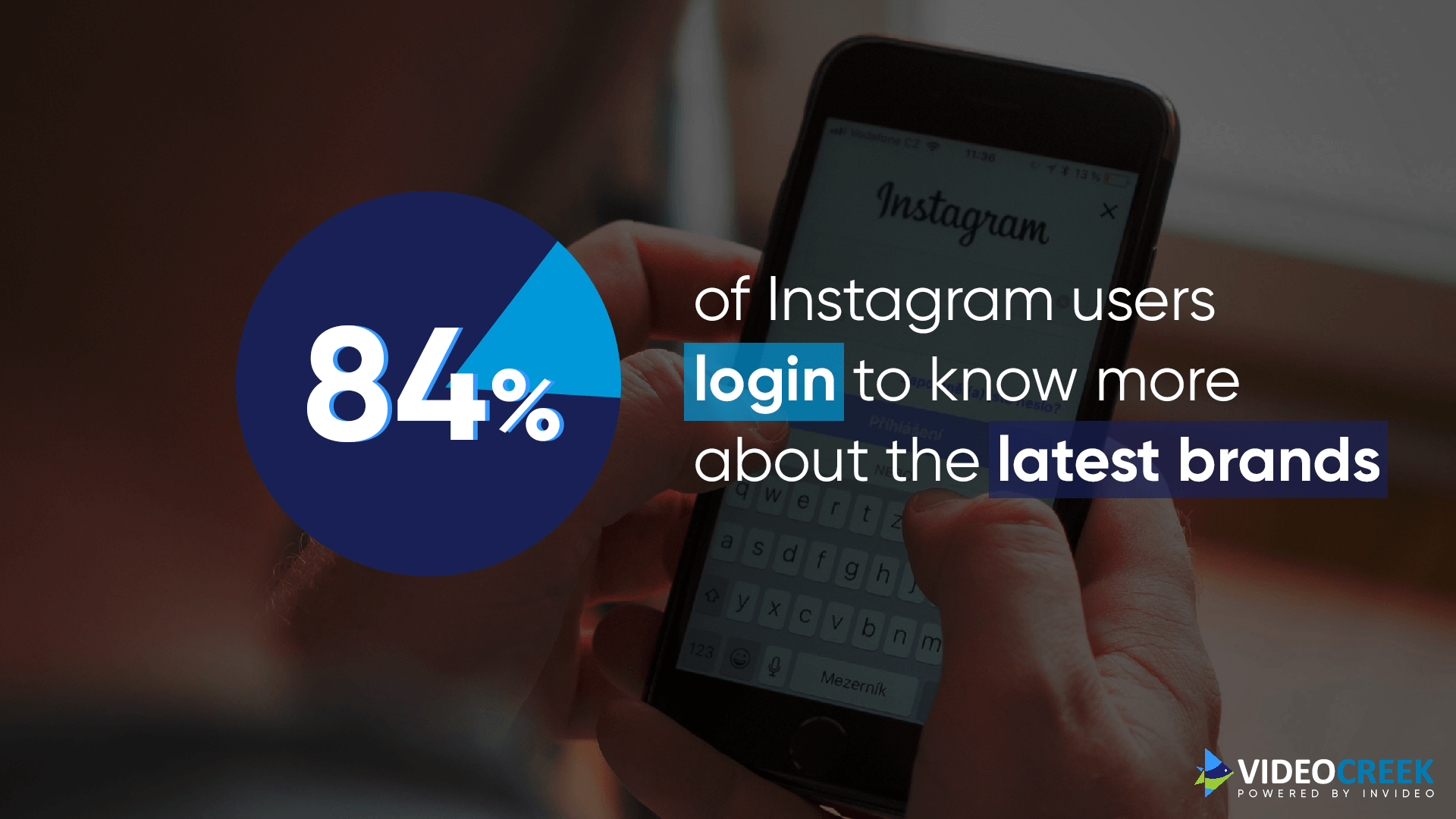 Canvas ads offer an opportunity for the brands to enjoy the full attention of the customers by eliminating third-party links. Marketers must ensure they present the finest video content to entice its target audience. Keep reading on to know its size and specs. 
Resolution: 600 x 1067 px
Aspect Ratio: 9:16, 4:5 to 1:91:1
Max Size and Length: 4 GB per 60 seconds


4.
Instagram Carousel Ads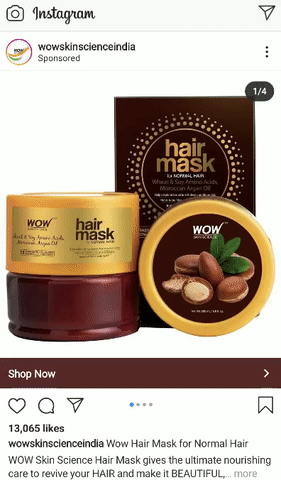 Carousel ads feature multiple images that the audience can view one by one. So, how to advertise on Instagram through Carousel Ads? The concept is inspired by the multi-page ads published in magazines. Additionally, the 'Learn More' option will directly take the user to the brand website. 
The back arrow button will again take the user back to its feed. The best part about Carousel ads is that it offers a lot of flexibility and boosts organic site traffic. It is a promising platform that allows a brand to post 2-10 videos and images per ad. 
It leaves a lot of room for imagination and creativity. Carousel ads' format helps in sharing product catalog, stories, and other catchy ideas. Still wondering how to advertise on Instagram to gain maximum coverage? 
Follow these specs for the best results:
Resolution: 600 x 600 or 1080 x 1080 px
Aspect Ratio: 9:16, 4:5 to 1:91:1
Max Size and Length: 4 GB per 15 seconds


5. Instagram TV (IGTV)
IGTV is the newest addition in the video advertisement category. How to advertise on Instagram with the help of IGTV is the biggest question brands ask. It allows a brand to upload a video advertisement for more than an hour. Brands must avoid posting long videos to maintain the attention span of the viewers. 
IGTV is a great medium to share behind the scene stories, inspirational messages, and other informative content. Brands can also go for periodic content like Friday content day and similar. Netflix is the perfect example that explains how to advertise on Instagram and share meaningful content. 
Let us have a look at the sizes and specifications of IGTV:
Aspect Ratio: 4:5 – 9:16

Small account max size and duration – 15 seconds to 10 minutes

Big account max size and time duration – 650 MB up to 10 minutes and 3.6 GB up to 60 minutes




Steps To Create Instagram Video Ads
Brands that are new in video marketing generally ask how to advertise on Instagram. They can create and publish ads either through an Instagram app or through the Facebook account that is linked to its Instagram. The Facebook Ad Manager is a popular medium to create Instagram ads. 
Here is a detailed guide for it:
Log in on the Facebook account and go to the Ad Manager.

Click on the 'create' option and start a new advertisement campaign.

Choose the right marketing objective- awareness, consideration, or conversion.

The next step is to identify the target audience. Brands can select it from the last saved ones or can create a new audience.

The advertisers need to decide the placements and formats of the ad. They can select the right placement format from 'Edit Placements'.

Instagram's 'Format' option allows advertisers to select the best ad format for their content. 




How Much Does It Cost To Advertise On Instagram?
The average CPC is in the range of $0.50 to $3.00.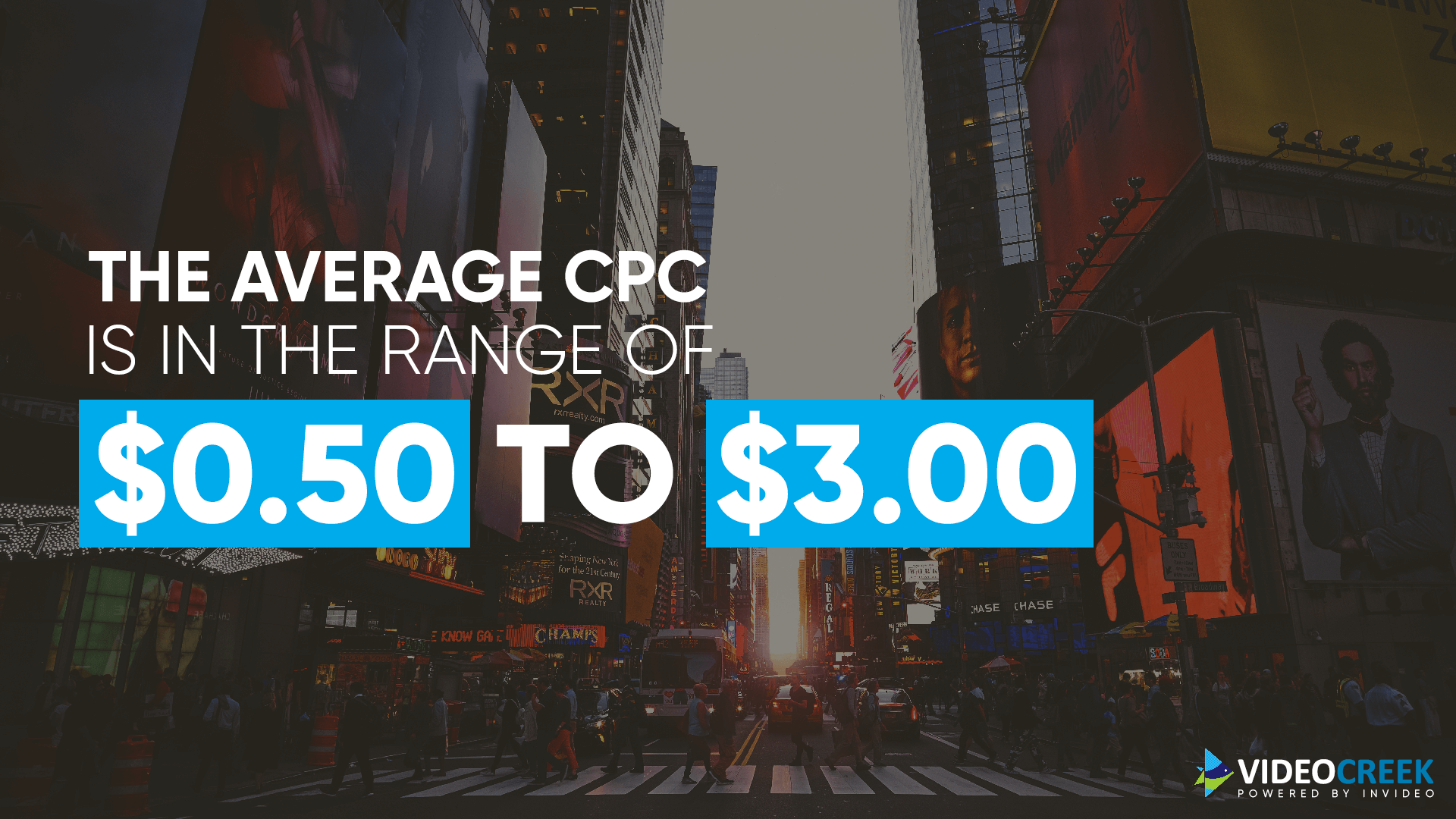 Tips To Create The Best Instagram Video Ads In The First Go
Wondering How To Advertise On Instagram And Gain The Maximum Advantage? Here are some tips to get the maximum engagement ratio in the first go:
The first 10 seconds are the most crucial because over 33% of the viewers don't feel like watching a video beyond 30 seconds. So, a brand has just ten good seconds to attract the attention of the viewers.
Focusing on brand awareness will prove to be a wise decision. Brands must ensure they flash their logo or tagline within the first five seconds.
Marketers should always focus on presenting high-quality content to their target audience. 
A crystal clear call-to-action is a perfect way to build a long-term relationship with the customers
At times, viewers watch a video on mute. Incorporating captions is a smart way to keep them interested and engaged. 
Advertisers should focus on short and sweet video content that can deliver a clear message.
Tracking the smallest change and assessing its impact on the viewers is the key to success in Instagram advertising.


Bottom Line


93% of brands managed to get new customers after posting Instagram ads.
You see, videos are creative and fun, but they are primarily designed to convert consumers. So, how to advertise on Instagram to boost conversions? Brands should focus on creating value through their video ads. It is the best way to attract the target audience and create a long-term impression in their minds.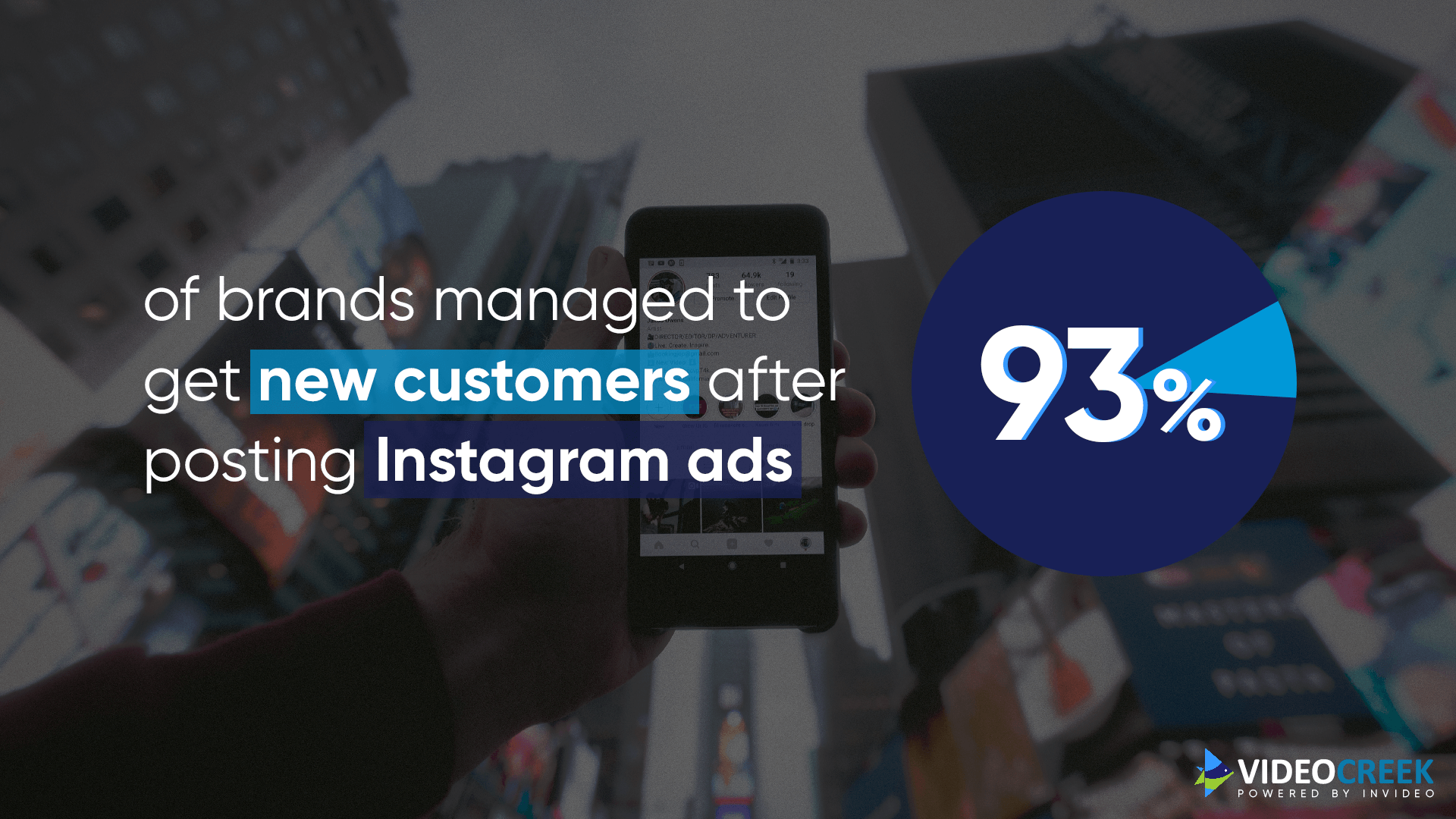 Interestingly, 58% of the customers prefer to check out a brand's Instagram page before checking their website. Understanding the expectations and requirements of the customers is the secret to gain a competitive edge over. Follow these simple tips and tricks to boost revenue, conversions, and brand awareness.