What if you have to send an exceptional video to an extraordinary someone? What if you have to make a professional video presentation? Or, what if you just want out some video editing? 
If you're looking for answers to these questions, you need this list of 10 free video software for Windows. Before, you must have tried the Windows Moviemaker (now replaced by the Photo App) or the limited functionalities VLC offers. What you want from a free video editor are three simple things:
1. Ease of Use: If you are not a professional editor, you wouldn't want to get bombarded with a confusing dashboard. One thing common between all the alternatives between our carefully curated list of top 10 free video software for Windows is that at least some aspect of their usage – downloading, installing, editing, rendering, or exporting, is easy to use.
2. HD Output: If you are planning to show the video to someone else, having it in at least 720p is necessary. If you want to use it on a bigger screen, like a projector, the video pixels will appear quite clearly. The ideal free video editor for PC will help you get the perfect video output quality at your desired level.
3. File Exports: Most probably, you will want the video exported and sent to someone else, or even copied to a portable device. Secure file exporting functionality will help you achieve that.


So, now that you know what you are looking for, here are the top 10 free video software for Windows you must check out:


1. VideoCreek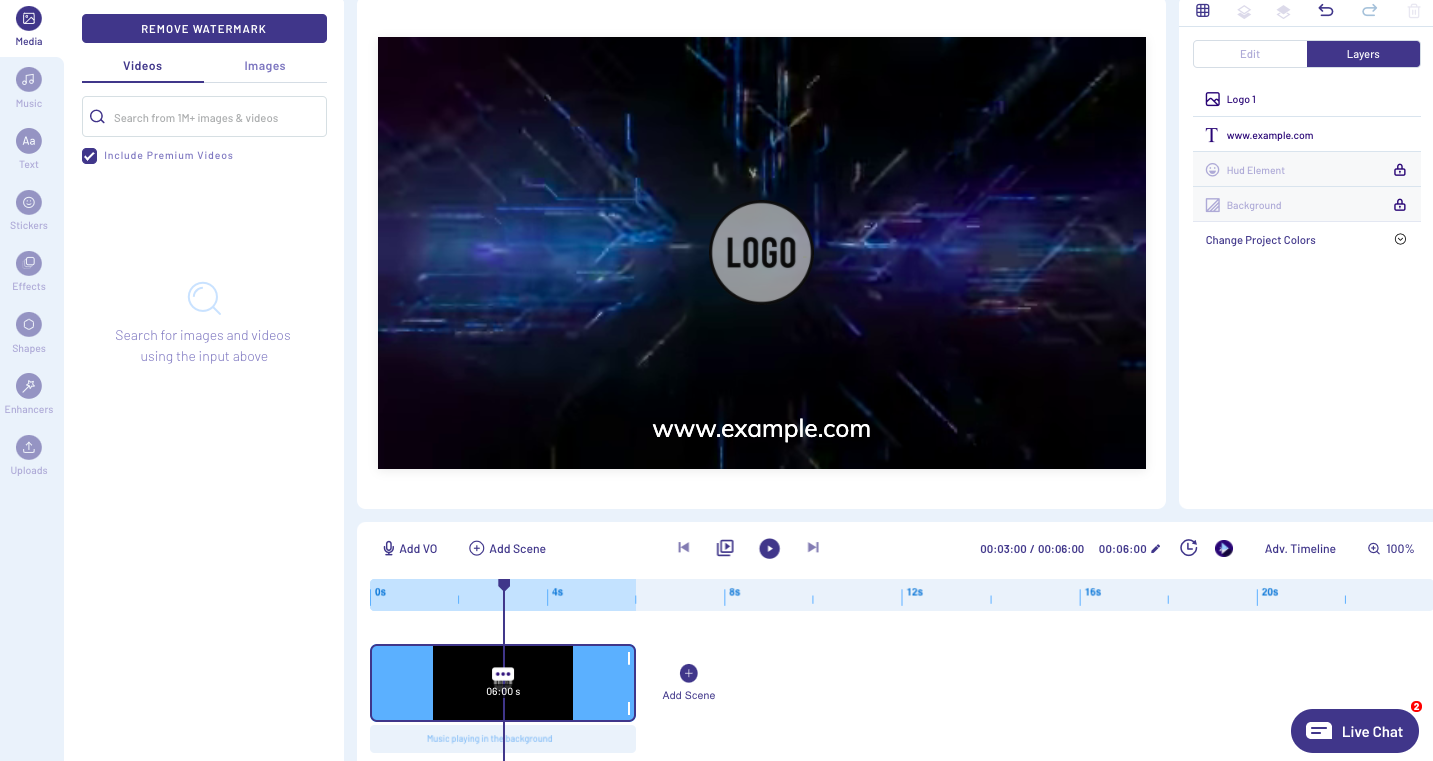 Before you even go into exploring any off-the-shelf video editors, you should go and explore VideoCreek. It is a free video and intro maker. Now, why would that make a difference? It's very, very easy to use.
Imagine you are starting a new blog. You want to let people know what your blog or vlog all about. Can you achieve it just with the intro for your video? With VideoCreek – you can. That's the reason why it's on our 10 free video software for Windows list.
VideoCreek has a vast library of introduction themes. Whether you want your intro video to resemble a blockbuster movie, or if you wish to make it seem like a top-class documentary – you can easily do it with VideoCreek. It focuses on simplifying the introduction. This is what makes it so unique.
To understand its unique proposition, just check out any of the top video editing software for Windows. It is incredibly challenging to lock an introductory animation! And, if you are planning to do something continuously, like starting a YouTube channel, you will want to use this introduction again and again. VideoCreek makes it easy for you to do all of that.


2. Openshot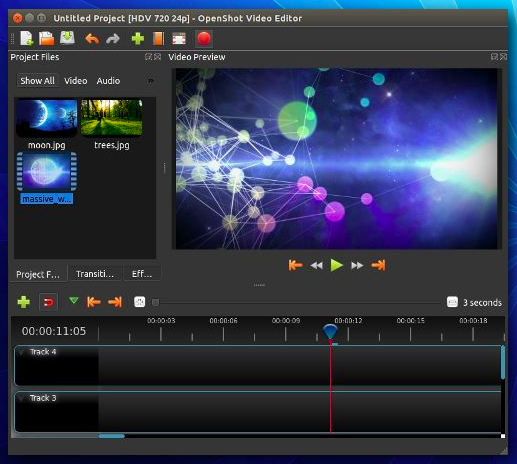 Openshot is probably one of the best video editors from our list of top 10 free video software for Windows. It allows you to work around the video in any way you want. It works with an effortless drag and drop format that will enable you just to add elements to your video.
The software is useful if you have something big in mind. Want to add a ton of backtracks? Or want to add layers on layers in the same video? You can do all of that with Openshot.
This free video editing software for Windows is ideal for those who want a more elaborate setup. If you are making a short film, or are working on a student documentary, this might be an excellent tool for you. The only challenge with the software is that it takes quite some time to download on your Windows PC for video editing. Plus, after downloading, you have to spend significant time installing it.
As an added advantage – it has a large community of followers online. They keep updating the community about features, bugs, and workarounds. It's almost like a free self-help customer service counter that helps you get the same experience as the next person who just used the software and solved the problem you are facing.
So – why should you consider it as one of the top 10 free video software for Windows? In summary – the community, the drag & drop feature, and the post-installation ease of use.


3. VSDC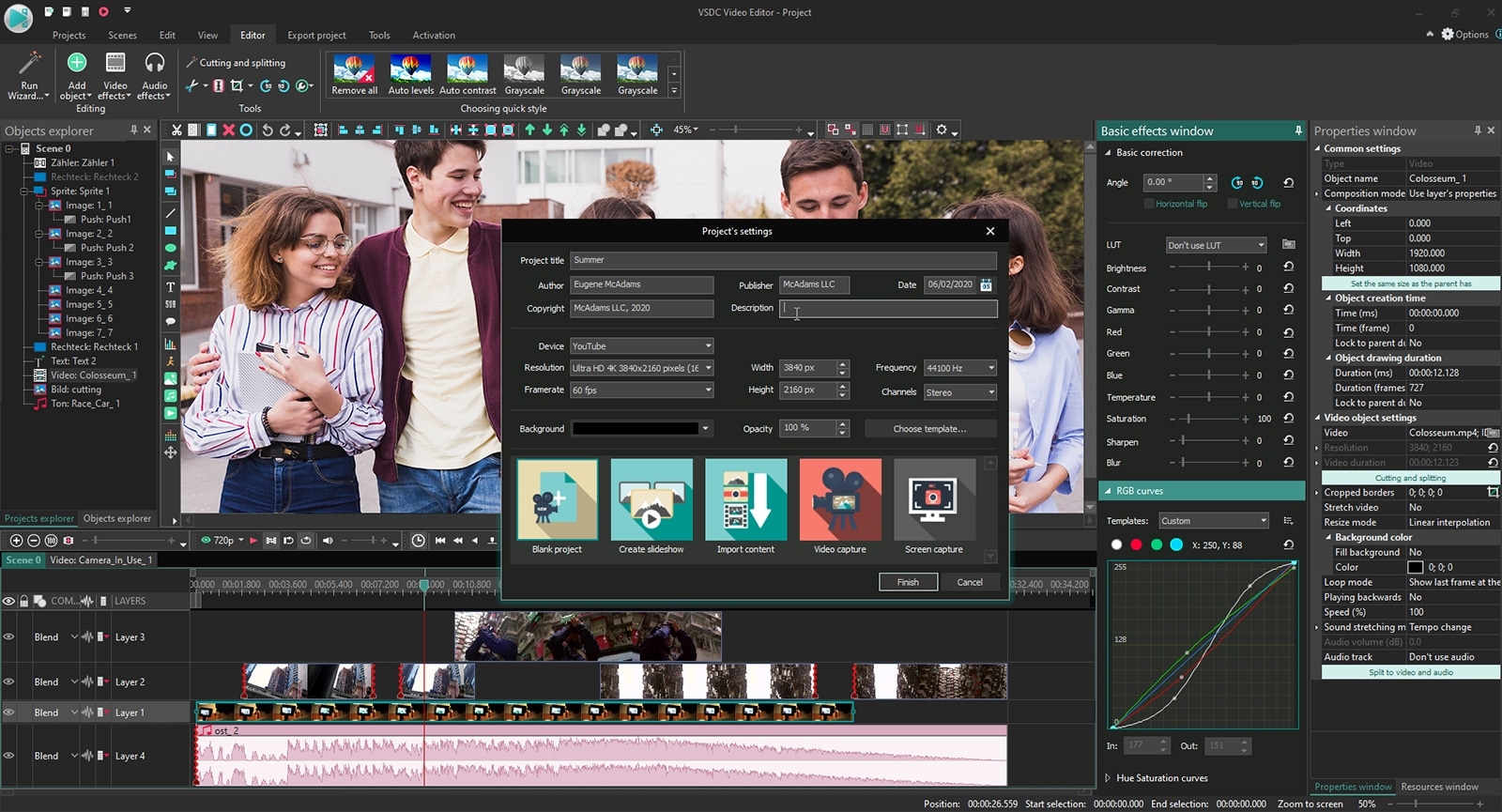 If you are somewhat experienced in using video editing tools, then VSDC might be one of the best options for you from our top 10 free video software for Windows list. But, if you have spent some time editing videos professionally, you will like VSDC as you spend more time using it.
VSDC is suitable for the people who are starting their own social media channels or want to start streaming. Several professional video editors recommend it. While that sounds like a recommendation, it also means that VSDC requires some professional skills. But, it is relatively better than the YouTube video editor.
The best thing about VSDC is that it gives you the option to add charts, graphs, backtracks, and audio scores. This means that if you are planning to make a presentation for your boss or want to make a corporate video, VSDC might be the tool you are looking for.


4. Shotcut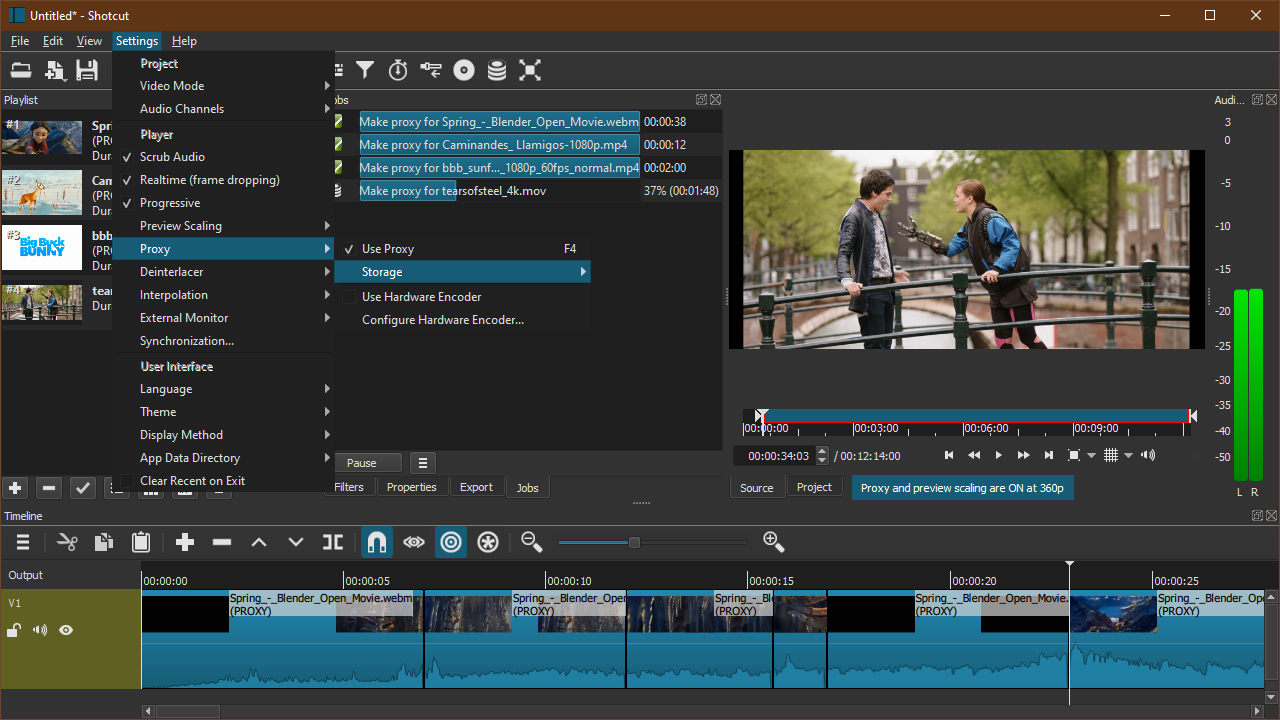 Do you want to work in the music vertical? Are you creating or editing a music video? The best software for audio is Shotcut. Thanks to its high focus on audio quality, it is almost on every popular top 10 free video software for the Windows list.
For gamers, YouTubers, social media influencers, and even corporate presentation makers, audio clarity is essential but not the most critical part of the video editing software. What they are truly looking for is some easy video editing.
Shotcut gives you all of that and along with giving you spectacular audio clarity. What sets it apart from many other alternatives in our top 10 free video software for Windows list? It has one of the most comprehensive video editing systems. Shotcut comes with the kind of features you can expect only in professional audio editing software.
While its audio capacities are quite top-notch, it shines in glory when you are trying to add Multicam videos. It was built for Linux so that the UI might seem a little odd at first. But, it is completely free and does not come with a watermark – so, you are good to go!


5. Blender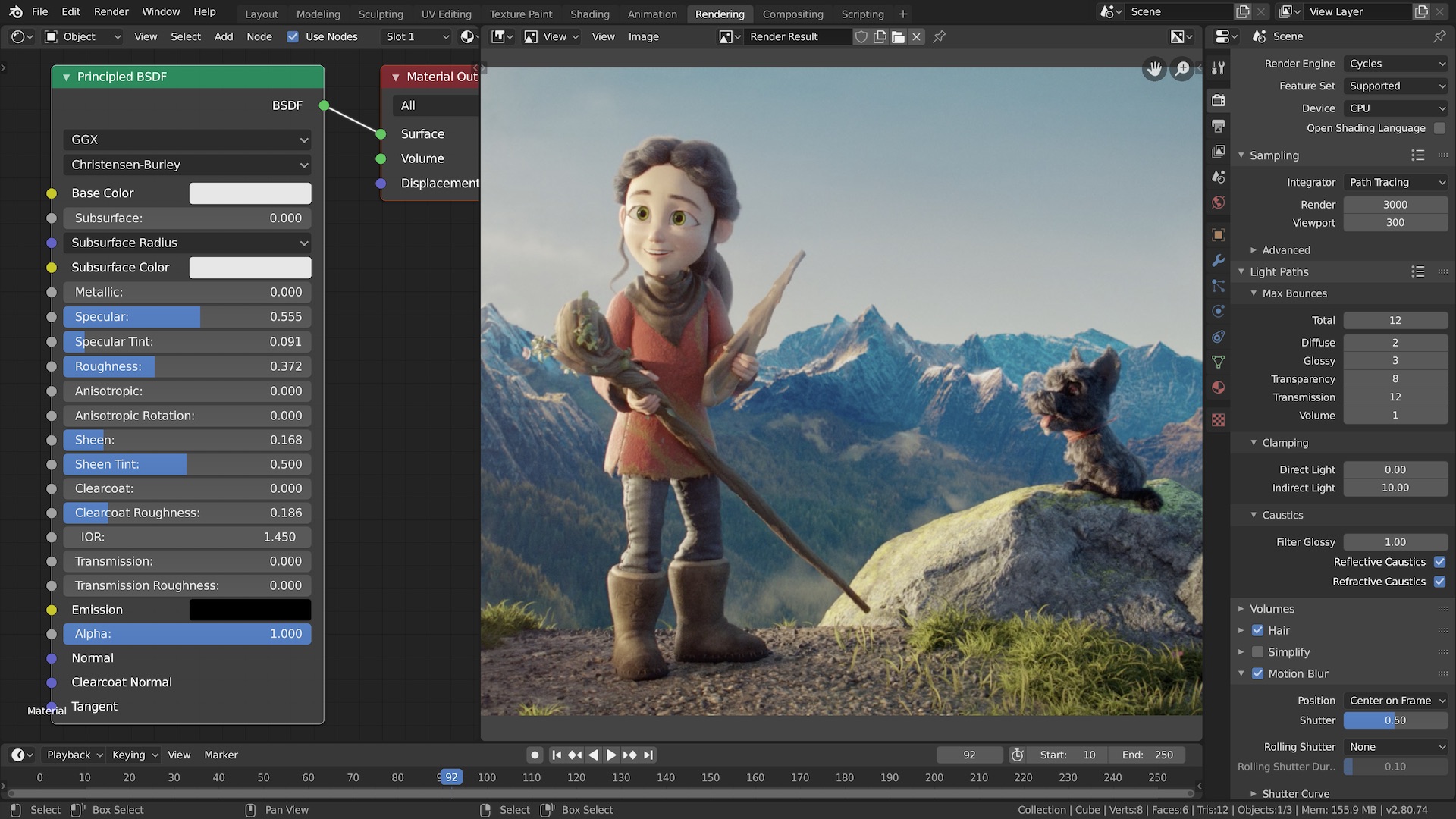 If you are planning to make technical videos, this is one of the best free video editing software for Windows. It comes with some unique functionalities.
Blender is one of the very few editing software platforms that allow you to make 3D videos. Yes, you read that right. But, these are not the kind of 3D videos that can work with VR glasses. These are the 3D videos that are generally used for product rendering or walkthrough sessions for real estate tours. So, if that is what you are looking for, Blender will be your go-to option.


6. InVideo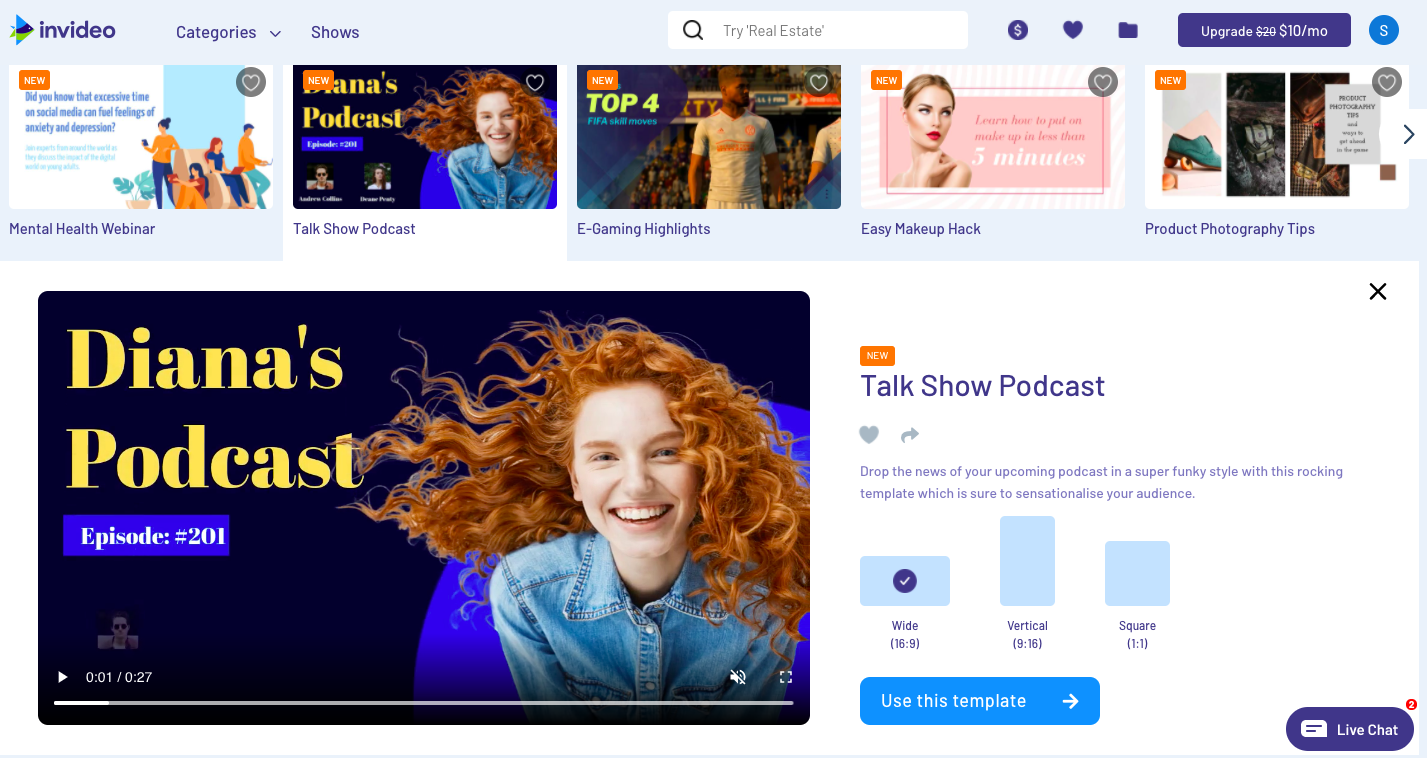 It's almost impossible to not include InVideo in the top 10 free video editing software for Windows. InVideo is best suited for beginners, and it's one of the simplest and easiest editing systems for editing videos on windows. InVideo offers a vast range of pre-made video templates to choose from, which cuts down on time for the editor. Even while using the template, you cut, edit or add your own audio files, to make it more unique. 
You export up to 60 videos a month, with a watermark while working with Free plans. They offer two paid plans, monthly and yearly. InVideo offers cloud service, meaning it'd save your files and progress so that you won't lose any of your work.


7. Lightworks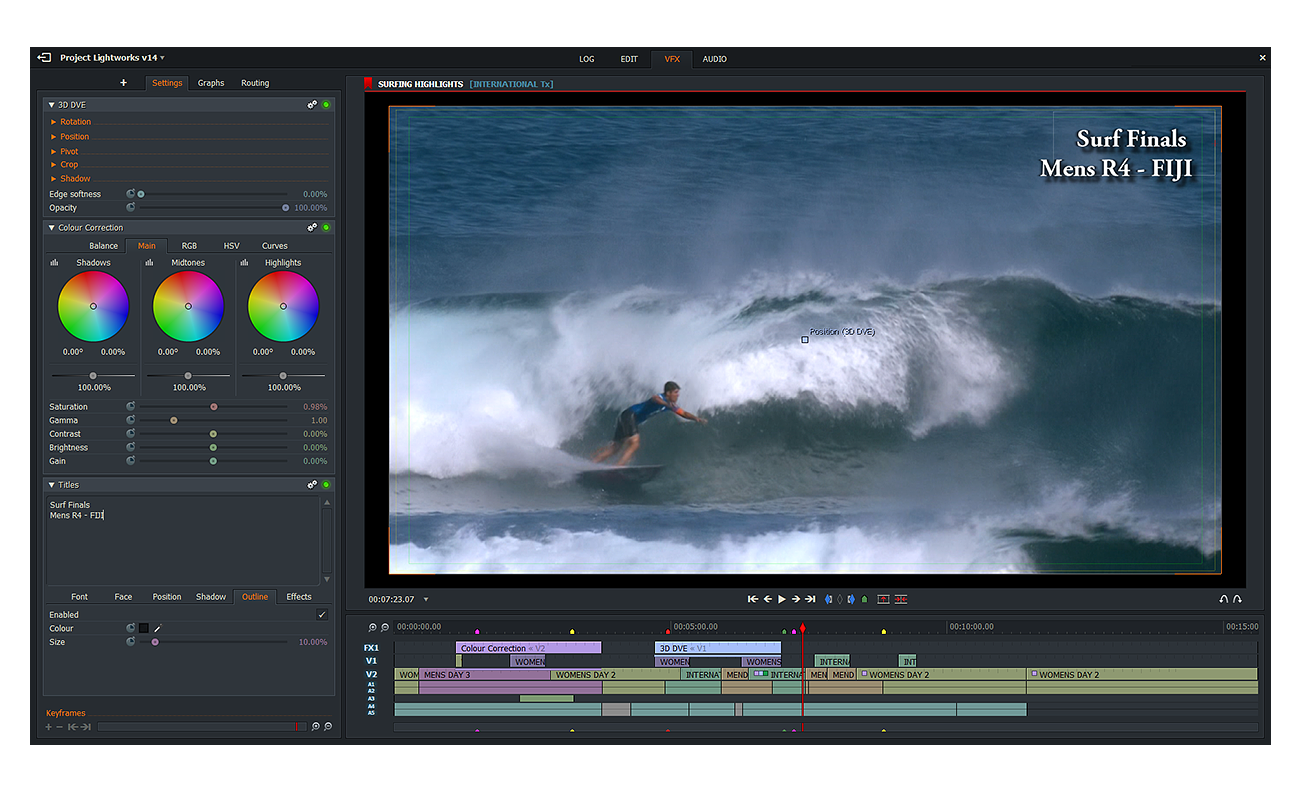 Professionals generally recommend using this free video editing software for Windows to those who are passionate about video editing. If that sounds like you, this will be a great  Windows video editing software tool.
The thing that makes Lightworks interesting is that it resembles some of the most high-end video editing software. It has the high functioning rendering speeds that can compete with the most expensive Final Cut features or even the other range of tools offered by Adobe.
A feature unique to Lightworks is that it allows you to preview your work even before you have rendered it. It gives you a comprehensive preview of the video, without making you sit for hours through the rendering process. This can be a boon for someone who is frequently using the video editor in Windows to make edits in an already produced video.


8. VideoPad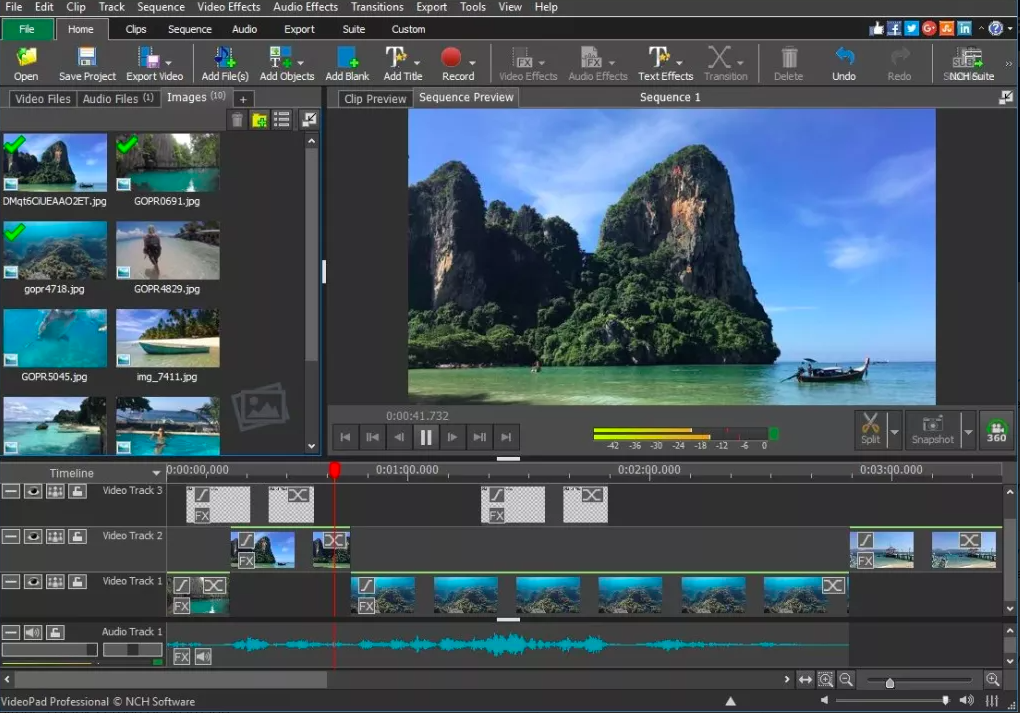 Are you sure that your video will not be used for any commercial purposes? If you can answer that with a resounding 'yes', VideoPad would be the perfect software platform to edit videos for you.
If you are looking for more extensive features in our 10 free video software for the Windows list, you can stop right here. VideoPad allows a full suite of features to be used. You can make a time-lapse, create loops, import 4k or 2k image or footage, and still have the platform running like a new car. It also comes with some extensively professional features like color balancing and video stabilization.
You can buy a premium version later if the software seems right for your needs.


9. DaVinci Resolve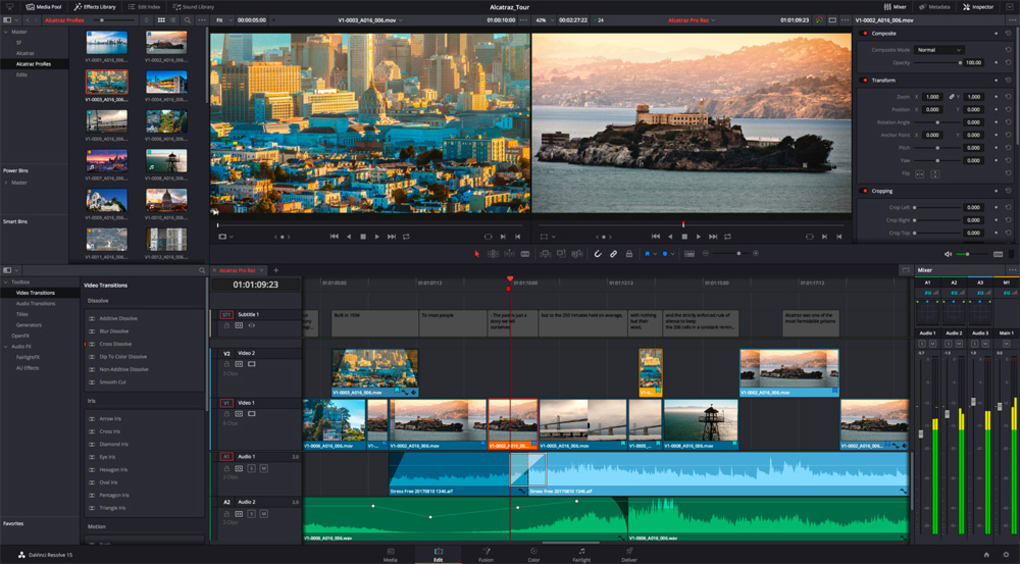 You have to admit that adding the video with a software called 'DaVinci' would be cooler than doing so with the free Windows video editor. The platform gives you a boatload of features that will help you get a near-professional looking video in no time.
It is one of the very few tools that allow you to add and edit motion graphics, along with color correction and even audio production. The output quality can easily match up to that of professional software.
However – it is probably one of the most complicated platforms to be used. The fact that it is nearly impossible to differentiate between the paid and the free features before the paywall hits you is a little frustrating.


10. Hitfilm Express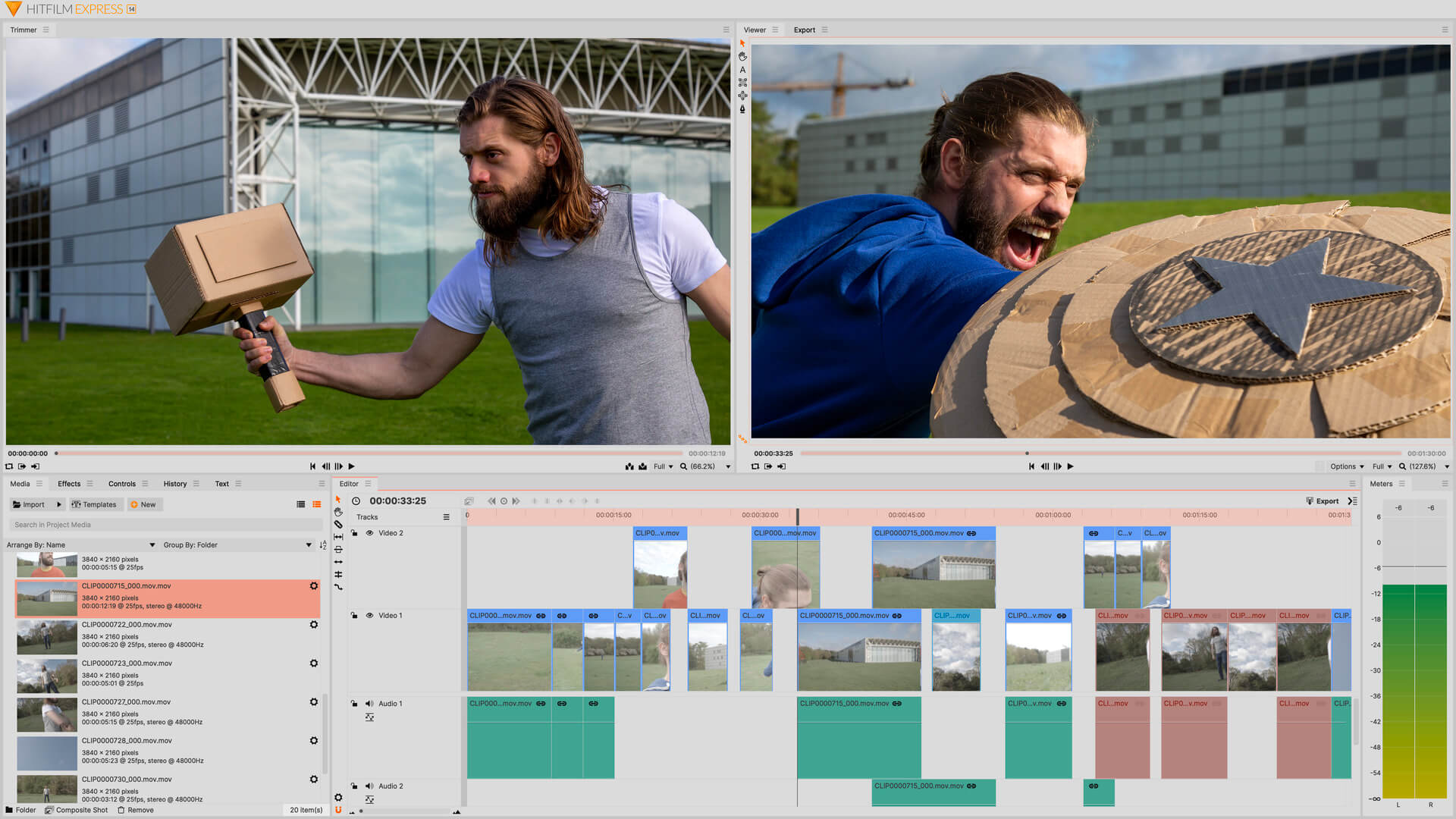 Did you start your 10 free video software for Windows search with a simple idea to trim, export or simply edit your video? Then, you can use Hitfilm Express.
Just like VideoCreek, Hitfilm Express also has a particular use-case. It is for novice editors. It is perfect for editing videos quickly. Although, its dashboard is a little complicated to navigate. However, you will love it once you get the hang of this  Windows video editor. Editing your video's elements like colors, length, audio, or even custom video masks will become very easy.


Conclusion


That was the expert-take on the top 10 free video software for Windows. Now, you have a comprehensive list of software that you can use for editing video, audio, or just making an introduction template. As far as free video editing software is concerned, it would be tough to find better alternatives than the ones mentioned in this list.
Just because they are free does not mean they cannot give you a professional quality of the video. These top 10 free video software for Windows will help you explore most of the features for free and still give you a great video.