Filming and editing are the most important stages of video making. Whether you are conceptualizing a documentary film, shooting a brand campaign, or compiling a travel vlog, you would want the production and post-production process to be seamless. The aim is always to produce exceptional content in the least amount of time and with minimal hassle. 
You may have pro video editing skills and get a grasp of all the nuances that fall under the video editing process. However, the tools you are using for editing videos may sometimes not be up to mark or not do justice to your expertise. A few years ago, a Desktop or a PC was regarded as the ideal tool that helped video makers showcase their innovative editing skills. The market had many options for choosing the best computer for video editing needs.
The time has changed now, but have you ever wondered what do YouTubers use to edit videos these days? Nowadays, many laptop brands have upgraded their configuration to match the proficiency of editing excellence to match up to the level of the best PC for video editing used earlier. Laptops now help filmmakers work their magic on the go.  


The Question Now Arises, Which Is The Best Laptop For Video Editing?


When you consider buying a laptop that serves the purpose of video editing, there are certain parameters that you need to consider. Any regular laptop may lack the required storage space, resolution, processing power, and speed to support advanced video editing software. Hence, it is advised to opt for the best laptop for video editing purposes. If you make a livelihood by making videos, you would want to invest in only the best video editing laptop after getting answers to the following.    


Screen Resolution To Be Chosen
It is apparent that extra attention to detail while editing videos make a significant difference and goes a long way. If you are working on an HD or a 4K video, every bit of editing is amplified on the screen to the viewer. Therefore, VideoCreek advises opting for a laptop with a 4k screen resolution. 4K Ultra High Definition refers to a horizontal display resolution of approximately 4,000 pixels. It provides much more detail, less pixelation on images, and hence the best laptop for video editing must be picked as per this requirement.  


Preferred Graphics Card
Essentially a Graphics Card is part of the hardware that produces the image you see on a monitor. Hence, the correct type of Graphics Card is to be considered when selecting your best laptop for video editing needs. Before you shortlist the best Graphics Card brands, one must check if the editing software that you would be using is compatible with the Graphics Card you are about to buy. Most editors go for either the AMD or Nvidia brands as they produce the best graphic cards for video editing offering easy compatibility with most video editing software.    


Ideal Memory Capacity Required To Edit Videos 
The laptop that you choose for video editing should have enough capacity to allow you to download high-resolution images and clips for your videos without affecting the speed. Besides this, you would also need sufficient memory capacity to accommodate images and clips from your DSLR onto the laptop. A laptop with insufficient RAM storage would hinder this process and often hang in between. To avoid this, one must invest in the best laptop for video editing that has more than 8 GB of memory. However, most professionals prefer 16 to 32 GB RAM to go well with the 4K resolution. Some best laptops for video editing also support 8K videos by providing an even higher memory of 64 GB and above.  


Sufficient Storage Space 
VideoCreek also suggests that editors consider the storage space while choosing the best laptop for video editing. The laptop's storage capacity must be sufficient to save both raw footage and edited videos. A simple equation is, that the more the storage, the better it is. A laptop with more than 300 GB of storage space is ideal. However, greater storage comes at a price. If you have budget restrictions, you can invest in an external hard drive or opt for backup cloud storage. 


Fast Processor
The processor is at the core of the system. The best CPU for video editing can also be found in a gaming laptop. The gaming laptops introduced by Acer and Razer are built with a fast processor making it quite suitable to edit videos that require moderate tuning. Intel and AMD have widely accepted brands that constantly upgrade and introduce gen-next processors for the benefit of the users. 


Long Battery Life
If you often pull an all-nighter to cope with the deadlines for final video submissions, you probably would want to buy a laptop that offers a long battery life. Video editing consumes a lot of battery power, and you wouldn't want to be in a spot where your system goes off in the middle of your editing job. 


The Best Laptop For Video Editing Suiting Different Price Brackets 


The market is flooded with gadgets that would grab your attention. You can start off by making a list of all the essential features that you need in a laptop for your editing purpose and the ones you are ready to compromise upon. This will restrict you to indulge in a high-end super expensive laptop which will put a hole in your pockets. 
We have attempted to enlist a few of the best laptops for video editing purposes which are widely accepted by most professionals and aspiring moviemakers.  


1.
MacBook Pro (16-inch) Priced At $2,399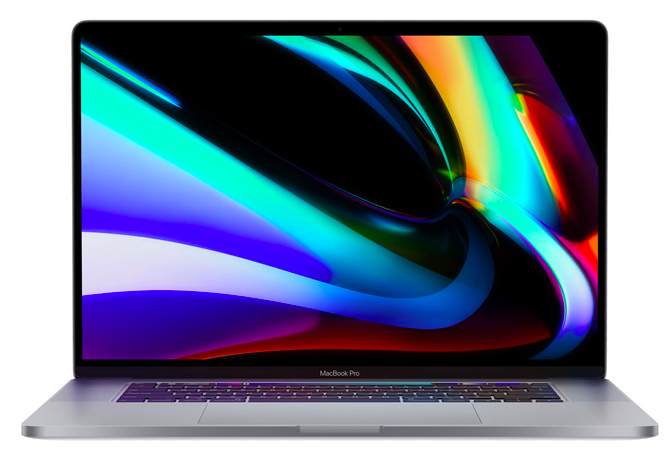 CPU: 9th-generation Intel Core i7 – i9 | Screen: 16-inch Retina display | Storage SSD: 512GB – 8TB | Graphics Card: AMD Radeon Pro 5300M – Radeon Pro 5500M | RAM Capacity: 16GB – 64GB
Apple laptops have always been a hit with motion content makers and graphic designers. Its latest introduction is the MacBook Pro 16-inch with a larger screen, excellent hardware, and higher resolution, making it suitable for video editing. It is also sleek and compact, giving it an attractive look to carry and work on, thus making it the best laptop for video editing. 


2.
Acer Predator Helios 500 Priced At $1,899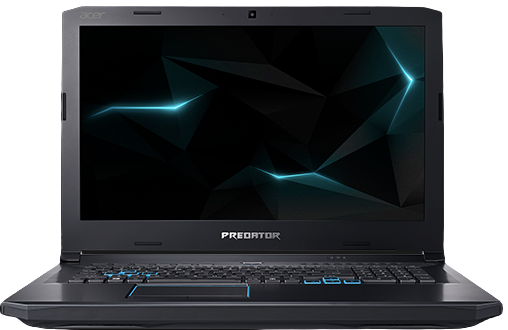 Screen: 17.3-inch | CPU: 8th generation Intel Core i5 – i7 | RAM Capacity: 8 – 16GB | Graphic Card: Nvidia GeForce GTX 1070; Intel UHD Graphics 630 | Storage HDD: 512GB SSD; 2TB HDD
Acer Predator Helios 500 is high on speed and offers sufficient storage with its 2 TB built-in hard drive. Experience enhanced visual effects with its Nvidia GeForce GTX graphic card adds on more value. It weighs around 4 kgs and has 3.5-hour battery life.  


3.
Dell XPS 15 Priced At $999.99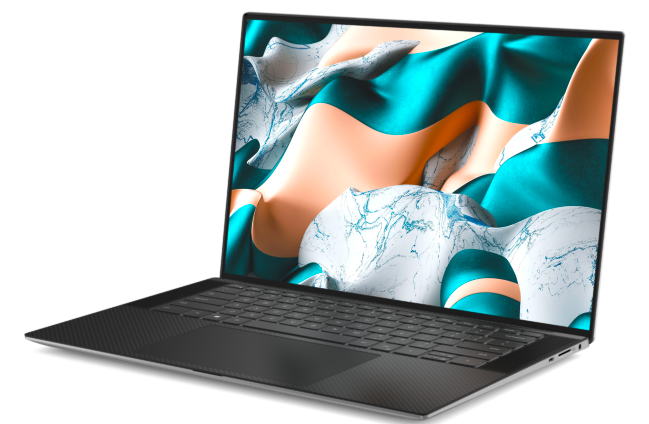 Screen: 15.6-inch FHD – 4K Ultra HD | RAM Capacity: 8GB – 16GB | Graphics Card: NVIDIA GeForce GTX 1050 |Storage SSD/HDD: 256GB – 1TB SSD or 1TB HDD |CPU: Intel Core i5 – i7
The XPS 15 is powered by Windows 10 and is the fastest laptop introduced by Dell; a worthy contestant while choosing the best laptop for video editing. Its 4K OLED Ultra HD display allows your video to flaunt its vibrant colors and stand out. The laptop comes configured with NVIDIA GeForce GTX to give your editing skills an extra edge. 


4.
Razer Blade 15 Priced At $1,954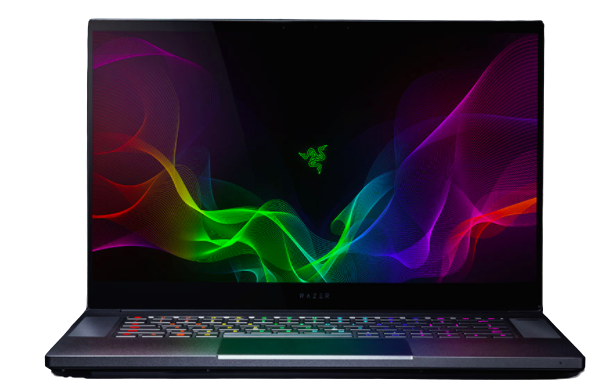 Screen: 15.6" FHD | CPU: 8th Gen Intel Core i7-8750h | RAM Capacity: 16GB | Graphics Card: NVIDIA GeForce GTX 2060 | Storage SSD: 512GB
Razer Blade is a favorite amongst gamers due to the high-speed functionality it offers. Its robust hardware makes the laptop also suitable to perform various advanced video editing functions. The NVIDIA GeForce GTX graphic card and its Full HD Display allow editors to pay great attention to detail while editing videos. This is indeed one of the best laptops for video editing.   


5. HP Pavilion 15 Priced At $599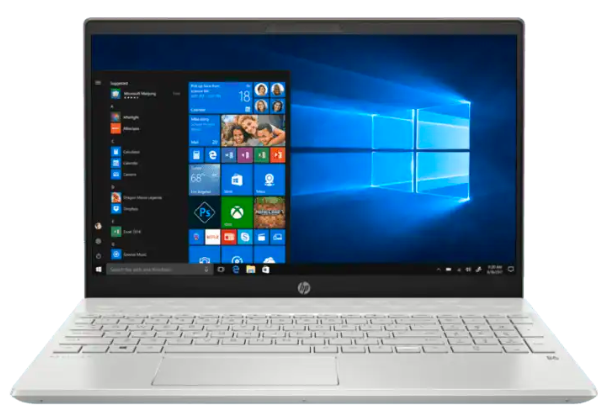 Screen: 15.6" HD (1366×768) – FHD (1920×1080) with optional touch feature | RAM Capacity: 6GB – 16GB | CPU: AMD dual-core A9 APU – Intel Core i7 | Graphics Card: AMD Radeon R5 – Nvidia GTX 1050 | Storage SSD/HDD: 512GB SSD – 1TB HDD
HP Pavilion 15 is an excellent budget-friendly option for video makers and editors. Its considerably large 15.6" screen display is good enough to help you trim, merge, and add special motion graphics to your videos. The 16 GB RAM capacity is on par with other high-end video editing laptops. With an impressive Nvidia GTX Graphics Card, you are all set to get your videos moving in the right direction. Light on the pocket and high functionality make HP Pavillion 15 the best laptop for video editing to choose from. 



Choosing The Right Video Editing Software 

While making your laptop purchase decision, it is advisable also to determine which video editing software you are comfortable working with. It doesn't make sense to buy a laptop that doesn't support the software you work on. Rather than investing in a fancy high-end device and struggling to learn editing on unfamiliar software, you should go for the most compatible device which enhances ease of working. 
There are several great video editing software and apps out there. Often, an editor is skilled to work with many editing software and apps, as the objective of each video is different. This also demands the laptop to perform smoothly under pressure.    
Some of the best video editing software that is also widely used are VideoCreek, Adobe Premiere Pro, Adobe Premiere Rush, Corel VideoStudio Ultimate, and Filmora9, amongst others. All these platforms perform functions such as cutting, trimming, mixing, adding sound, and special effects, and creating titles quickly on your configured laptop. Most software also has its own tutorials to guide those who are new to video editing.  


Conclusion
To conclude, the recipe for producing good videos is to choose the appropriate video editing software and a laptop that would graciously allow the software to function to its optimum. To make your search a little less complicated, we have enlisted a few of the most popular video editing laptops. With plenty of space, efficient speed, excellent resolution, and the right editing tool, you will be equipped to create exciting video content for your audience.