By the number of inhabitants, Instagram is the third most populous country on Earth. With 1 billion monthly active users, it is soaring high and becoming a million-dollar jackpot for businesses.
Through Instagram Marketing, creative geniuses, independent artists, startups, small and big companies can reach a wider audience, create brand awareness, and sell their products and services.
Let's dive deeper and discuss how to do Instagram marketing in 2021: 

Instagram: The Hottest Marketing Channel At Present

From being a casual platform for sharing photos and videos with family members and friends, Instagram has evolved tremendously to become the most favorite marketing channel for the companies and marketers in both B2B and B2C space.



Some nail-biting numbers:
60% of people have discovered new products on Instagram.
B2B brands get 22.53 interactions per 1,000 followers on Instagram, which is way higher than Facebook, Twitter, and LinkedIn.
Before we understand how to get the maximum out of Instagram, let's browse through the essentials of a powerful Instagram account.


Targeted Audience

As a business, your primary objective from any marketing effort would be to build an audience and sell your product or service. 
Sure, you want everyone to get associated with your brand, but not all of them will show interest in buying your products or services. Hence, you should start with finding the targeted audience — the ideal set of prospects who will be genuinely interested in your offerings. 
Ask the following questions to yourself, your existing customers, and the people you interact with. Based on the answers you get, create a buyer persona (detailed profiles of your target audience):
What is the pain point or problem that your product is solving?

Who will benefit from it?

Where do they live? Which companies, sectors

, or industries

do they work in?

What kind of Instagram posts do they create?

What is their age? Gender? 

What are they passionate about?

What are their interests, likes, and dislikes?

What kind of accounts/ hashtags/ people do they follow? 

What kind of content do they consume (photos, long-term videos, short-term videos, etc.)?
Well begun is half done — once you discover your targeted audience, it will become easier for you to create a suitable content strategy, research the relevant hashtags, and fine-tune your brand messaging.

Marketing Goals



Goals can serve as a roadmap to help you understand what you want to accomplish. Adopt the SMART technique to set your goals — Specific, Measurable, Actionable, Realistic, and Time-Bound. Here're a few goals you can set to achieve from Instagram Marketing: 
Driving traffic to your website or a landing page;



Creating brand awareness and building thought leadership;





Starting conversations with the prospects;





Increasing product sales;





Persuading people to fill a lead generation form, download an e-book, or buy a course.

Type Of Instagram Accounts 

You can choose one of these Instagram accounts: personal, business, or creator. A personal account is private and people will have to follow your account to see your posts and stories. 
A business or creator account is public. Anyone, who hasn't followed the account yet, can also see your posts, stories, videos, etc. For Instagram marketing purposes, we advise you to select the business or creator account since it has numerous advantages. 
Contact button: Allow people to contact you via the email-ID or mobile number you have mentioned in your profile.


In-built ads: Promote the posts through Instagram ads instead of opting for a complex Facebook advertising platform.


Insights: Use Instagram's in-built analytics tool, called Insights, to check the stats of your content, activity, and audience. 


Instagram Bio

When someone lands on your profile, they see your bio first. Use the 150 characters smartly to introduce your brand to your targeted audience. Use the following points: 
Upload a profile picture;





Write your or your brand's name;





Describe what

you do and who

you serve;





Tell people why they should follow you;





Include 1-2 relevant hashtags;





Use emojis to create a visual effect;





Insert space and line breaks;





Write a compelling call-to-action button;





Insert your website/ landing page link (Tip — Use a third-party tool like Linktree to add multiple links to one link)




Use a weird text generator to add attraction to your Instagram bio. 
Now let's look at various elements of Instagram and how you can include them in your marketing strategy:


1. Instagram Feed

On your Instagram feed, you can see photos and videos from people and hashtags you follow. The feed is customized according to your behavior and interest. Here're some content themes around which you can create photos and videos for the Instagram feed: 
Carousel posts (How-to tips, multi-step process, a slideshow of products, etc.)


Behind-the-scene visuals


Motivational quotes


User-generated content (Use an app like Repost for Instagram to reshare the content shared by your followers and fans)


Holidays and events posts;


Current trends or breaking news;


Giveaways and contests;


Employees and management recognition;


Statistics, numbers, and facts.
Users have spent 80% more time watching videos year over year, which shows the increasing dominance of videos over images and other visuals. (Tip: Use closed captions since most people watch videos on mute mode.)


2. Stories

Want to share behind-the-scenes updates or a product teaser with your followers? Or ask for their feedback on your content? Add Stories to your Instagram marketing strategy. 
62% of people said that they've become more interested in a product or service after seeing it in stories.
Create snackable videos to show testimonials, offers & coupons, product teasers, listicles, webinar promos, etc. Our Instagram video editor lets you make these videos in the least time with the minimum effort. Export the videos and upload them to Instagram stories — at lightning speed.
Stories disappear automatically after 24 hours. However, you can pin favorite Stories to your profile as Highlights to show them beyond 24 hours. 



Through Stories, you can engage with your audience in a funny, informal way. You can upload up to 15-seconds of video in one story. To upload a longer video, split it into multiple videos of 15-seconds each and upload all of them to Stories.
You can use a range of filters and visual effects, add text, music, location, countdown timer, stickers, GIFs, emojis, etc. to make your story more interactive. Instagram poll questions and quiz features can help you engage with the audience and know them better. 
You can also go LIVE on your Instagram handle, host a Q&A session, broadcast a tutorial or product demo, interview any industry expert, and get better visibility. Followers get a notification when you go live so they can tune in and interact with you. 
LIVE videos can last for up to an hour, and post the LIVE session, you can upload the video to your IGTV. 


3. Reels

Reels, Instagram's latest addition to its arsenal, allows you to record, edit, and post a 15 to 30-seconds video clip. Instagram is promoting Reels extensively and people creating Reels have seen a tremendous increase in the number of Instagram followers and organic reach.
Instagram has added the Reels explore section on the home screen so people can easily consume bite-sized videos. 
You can shoot a video or upload an already-shot video. Then, you can add a song or audio clip, text, gifs, images, drawings, stickers, etc., to the reel. Also, you can set the speed, use the visual effects and animated filters, and trim a particular part of the video.
Ever since Reels launched, several businesses, brands, and marketers have jumped on the bandwagon to create quick-to-consume Reels videos. 
Include Reels in your Instagram Marketing strategy to show customers' testimonials, provide how-to tips, and educate your audience about the industry, products, offers, discounts, and do's and don'ts.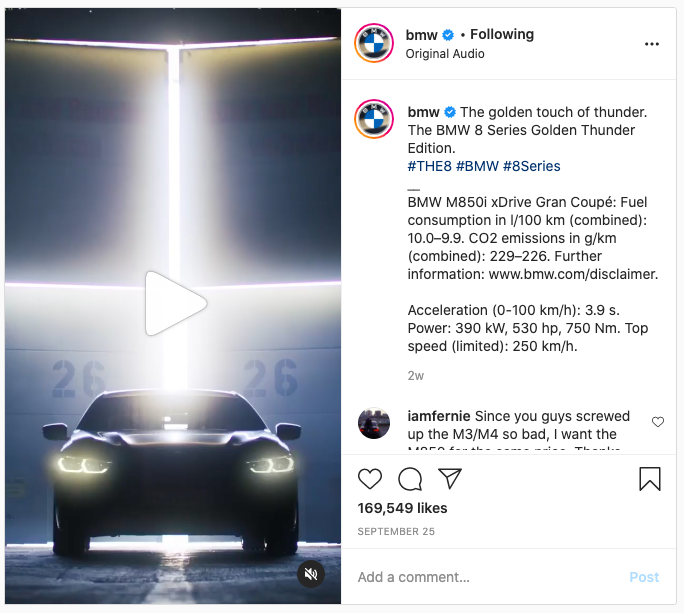 Our Instagram video editor has in-built templates for creating, how-to videos, product teasers, and brand intro. Our drag-and-drop interface makes video editing a cakewalk for you.


4. IGTV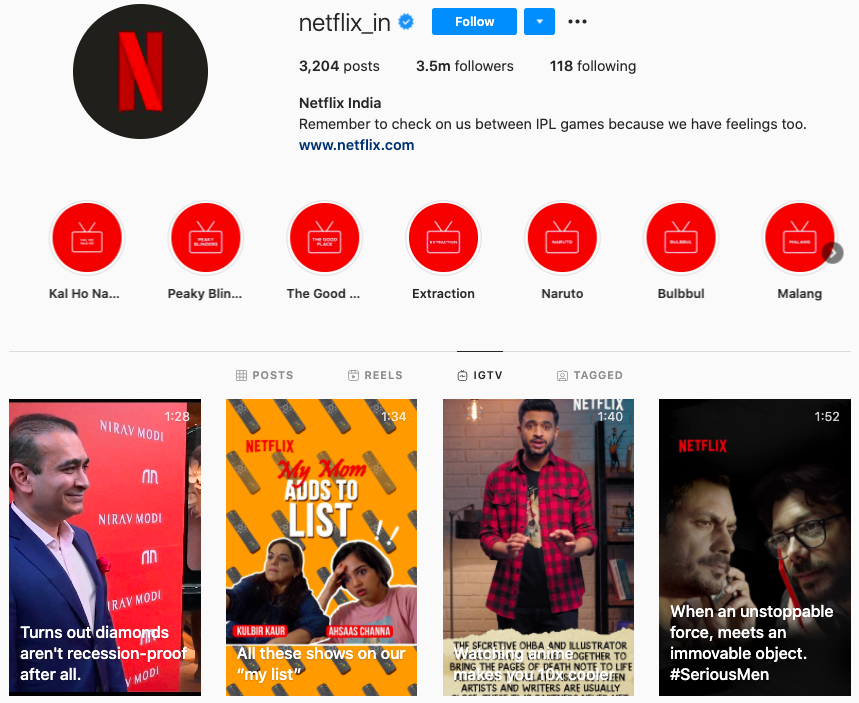 You can upload up to 15 minutes video using mobile and up to a full hour (60 minutes) video using the web on IGTV. Use IGTV to provide exclusive tutorials, product demos, and other content to your audience. Besides, you can also create series-based content to keep your audience on their toes after every episode. Previously, Instagram would allow only vertical videos, but now you can upload horizontal videos also. 
You can add title, description, and profile cover to your videos. Make sure to keep them SEO-optimised to expand your videos' reach. 

Create The ULTIMATE Content Game Plan



Planning your content keeps your efforts well-organized and aligned to goals and KPIs. Use the following tips to create the most powerful content game plan:


Distribute And Promote Like A Pro

Remember, the content may be the king, but promotion is the queen. And the lady rules the house. Use the following techniques to distribute your content and help your targeted audience discover it. 


Nail The Hashtag Game

Hashtags are to Instagram what Oxygen is to the human body — necessary for survival. Fine-tune your hashtag strategy using the following tips: 
Relevance: Choose hashtags relevant to your brand, niche, and targeted audience. For instance, don't use #cars or #soccer if your brand is in the fashion niche. 


The number of followers: Avoid the temptation to use hashtags having millions of posts Instead, use hashtags according to the number of followers you have. For accounts of less than 5,000 followers, we recommend using niche-specific hashtags having less than 100,000 posts. It increases your chances to get ranked in the "Top Posts" section.


The number of hashtags: Instagram recommends up to 30 hashtags, but we advise you to use up to 20-24 hashtags for maximum reach. Don't repeat the same set of hashtags with each post as Instagram considers it spam. Create 5-6 sets of hashtags, analyze each set's performance, and then mix & match. 


Search bar: Use the search bar to find relevant hashtags. While typing a hashtag, Instagram shows you related hashtags that you can use with the post. 

Collaborate With Influencers

79% of marketers consider Instagram important for their influencer marketing campaigns. But it's important to find influencers who can help you work towards your marketing goals. Collaborate with a nano (small audience but highly niche-specific) or micro (10,000 – 100,000 followers) influencer and leverage their network to gain more visibility. You can ask the influencer to give you a shoutout or post a positive review of your product.
Also, you can invite an influencer as a guest on a LIVE session and interview them about your industry. This is also a good way of tapping into their network and get more visibility. 

Run Sponsored Ads

Use paid promotion to send your posts to a wider audience. Choose whether you want people to view your profile, send you a direct message or visit your website when they see the promoted post. Instagram shows promoted posts in the feed, stories, and explore section. 
Using Instagram's in-built "Promote" feature, you can select audiences based on locations, interests, age, and gender. Then you can fix a daily budget and the duration for your ad. 

Increase The Followers (And Build A Community)

Account optimization? Done. Content Creation? Done. Promotion and distribution? Done.
Now comes the real game: increasing followers and building a community of loyal fans who might become your customers in the future. It's also important to strike a right balance between followers and following. The following tips can help you build a sustainable community and get in front of your targeted audience.

Follow Accounts That Relate To Your Business And Niche

Follow the accounts of people and companies who relate to your business field, niche, or area of expertise. When you follow a few accounts, Instagram will also start suggesting more relevant accounts.

Engage With Their Content

Just don't follow the accounts also, engage with their content. Drop a like, write a thoughtful comment, share their content on your Story, and appreciate them by sending a DM. When you like or comment on someone's post, they get a notification that may prompt them to check out your account and posts.

Cross-Promote Your Account On Other Channels

Include the Instagram ID in your email signature, as a social share button on your website or blog, and in the comment section whenever you share updates on LinkedIn, Facebook, or other social media handles. 

Be Genuine And Helpful

People love genuineness. Solve others' problems, be truthful, and help others when they want. People might not buy from you, but they'll remember if you help them genuinely. In future, when the need arrives, you'll be the first one they'll reach out to.
Make Your Posts Appear at the Right Time
There's no denying that scheduling matters for a successful Instagram strategy. You should watch your Instagram analytics closely to determine the time when your audience is the most active and use it to upload the posts. 
Sounds too time-consuming?
It is, but luckily, you can automate it. Postoplan is a solution that makes social media scheduling easier. It has an easy-to-use content plan which you can fill in with the content, and the tool will post it automatically at the right time. It also offers fresh content ideas for every day:
If you run several business accounts on social media, Postoplan can manage them all. It integrates with major social media platforms, like Facebook, LinkedIn, Instagram, Twitter, and a few messengers, including Telegram and WhatsApp. 
The coolest thing about Postoplan is its free trial – you can connect an unlimited number of accounts, projects, and users. There are no time constraints as well.